Sights and sounds from The Q
We're about 40 minutes from tip off, and The Q is starting to buzz. To help you pass the time, here are some sights and sounds, starting with the Cats taking the court:
Our favorite tatted fan, Thomas Younce, is ready: New Jersey governor Chris Christie is here in a Notre Dame hoodie (his daughter goes to school there):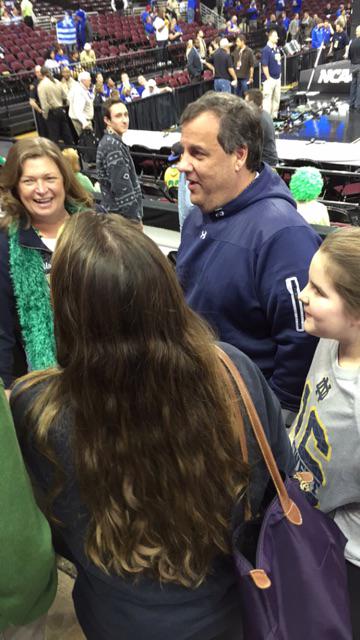 Finally, Sam Malone's mother Linda and Jake Craft are sporting #13 Malone jerseys:
Now all they need are some headbands and they're set. Live blog in 30...