Spring Practice Position Competitions: Quarterback
Eddie Gran will face the challenging task of selecting and developing a successor for one of the most charismatic and courageous leaders in recent Kentucky Football memory. Stephen Johnson played in 24 games, started 20 and experienced a surprising yet effective two-year stint as the Wildcat's starting quarterback. Johnson battled through injuries during his senior campaign which led to three surgeries to repair damage incurred during the 2017 season. He personified the "Go to Work" and "Don't Flinch" persona that Stoops has stressed throughout his tenure in Lexington.
Stephen Johnson's Statistics to be Replaced
Rushing: 200 carries, 702-yards, 8 touchdowns
Passing: 334/581, 23 TD's, 12 INT's, 4342-yards
Won 14 regular season games; lost 10 as the primary quarterback.
Rising senior Drew Barker also left from the program. The former 4-star's initial intent was to play elsewhere as a grad-transfer but has since announced that he is giving up football to concentrate on completing his master's degree. The exoduses of Johnson and Barker leave QB coach Darin Hinshaw in a game-experience pickle. No matter the QB competition winner, his starter will sport exactly zero career passing attempts as a Kentucky Wildcat.
Wide receiver Lynn Bowden is actually the team's top returning passer
. Spring practice will be the battleground for a quarterback competition that will have significant ramifications on the Cat's 2018 win/loss record.
Potential Starters
Gunnar Hoak, 6'4, 210, RS Sophomore
Hoak has played extremely well in two consecutive spring games and has the upper-hand due to experience and understanding of the offense. He has the preferred disposition of a starting quarterback.
Strengths:
Calmness and effectiveness in the pocket as well as schematic familiarity. Can make every throw required. Timing and anticipation have proven to be more than adequate. Blue collar worker. Quiet natured; but highly competitive.
Areas for Improvement:
Hoak is well versed in Eddie Gran's offense but has yet to take a game-snap. Time in the "Hot Seat" or as the starter during spring practice could define his 2018 role.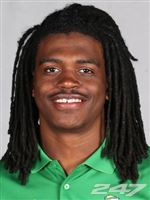 Terry Wilson, 6'3, 205, Sophomore (Transfer)
Wilson comes to Lexington with a nickname. I'm restraining from using that phrase until actual touchdowns are produced on the playing field. However, Mark Stoops and Vince Marrow identified and signed the best available junior college quarterback that fits the system that Stephen Johnson led over the course of two seasons.
Strengths:
Extremely high ceiling. Understands and executes the RPO at a high level. Did so in high school, at Oregon and junior college. Creator, can turn a negative play into a positive. On-field speed is faster than track-time. Quick release and can make all throws in the passing tree. A better passer than being given credit for by some analyst.
Areas for Improvement:
Accuracy. However, prior completion ratios in the 50'ish percentile can be attributed to unfamiliarity with playbooks and teammates. He'll be learning his third offense in three years as well as throwing to new receivers. Wilson must also learn the intricacies of Gran's playbook as well as playing against elite defenders on a weekly basis.
Danny Clark, 6'2, 230, RS Freshman
Clark was originally committed to Ohio State before choosing Kentucky. All indications from the Joe Craft Football Training Center is that Clark is a team-guy that embraced his scout team role during the 2017 season. Superb attitude and work ethic.
Strengths:
A cannon for a left arm.
Areas for Improvement:
Reps, reps, and more reps. Arm talent is there but the redshirt freshman must develop touch to go along with that Howitzer.
Walker Wood 6'0, 180, RS Freshman
Unfortunately, Wood has dealt with injuries since signing with the Cats. A hard worker, the Lafayette product has diligently labored to rehabilitate injuries in order to get in the QB competition fight.
Strengths:
Get and stay healthy.
Areas for Improvement:
Same as Clark; reps, reps, more reps. Wood has taken less practice snaps than the other three due to injury. He must enter the race in order to have a chance to win the job. He'll put in the work necessary to compete.
2018 Quarterback Competition Stabilizing Factors
-- Four of five starting offensive linemen return to include center Drake Jackson. Jackson's improvement and development throughout the course of 2017 was a substantial occurrence for Eddie Gran. Jackson will assist the quarterbacks by directing his offensive line mates and easing protection/slide calls. The "Jackson Factor" cannot be overstated. Plus, the OL will have a consistent carryover from 2017. In a QB race; the more stable other positions are the better. This is especially applicable to the offensive line. -- Tight end CJ Conrad returns for his senior campaign. The BBN has clamored for the All-SEC performer to be targeted more than in previous seasons. After re-watching all 13 games in the offseason it was obvious that opposing defenses were focused on bracketing the junior more so than rotating coverages toward any specific WR. This was a derivative from UK's lack of yards after catch and presenting a true threat by the receiver position in total. However, a TE of Conrad's caliber can be a new quarterback's best friend through simple, short-to-intermediate throws to gain confidence. But, the receivers must prove they can vertically stretch the field in order for Conrad's increased role to become a reality.
-- Benny Snell. Period. There's nothing more gratifying for a new starting quarterback than having the ability to simply hand the football off to an All-SEC running back and watching him put in work. Snell is a star. A major, major concern for 2018 is RB depth behind Snell. We'll address that situation in a future post as well as throughout spring practice and fall camp.
What does all this mean?
This offseason is critical for the Kentucky quarterbacks. Gaining teammates' trust and respect are musts. That starts with organizing and leading voluntary passing drills which is more difficult than it may sound due to class schedules, willingness to participate, and so forth. In addition to extra-work in the offseason; every drill-rep in the weight room and track are vital. Maximum effort is required from the four aforementioned signal callers. QB's can't expect the best from the other 10 if they're not giving it their all in non-football activities. I'm not referencing "Rah Rah" BS. I'm talking straight up, old fashioned hard work. Anybody can talk the game; leadership is not a part-time job. Spring practice throws, handoffs, checks, and runs will be scrutinized and analyzed from every imaginable angle. Other factors to consider are game management and the understanding to build upon playbook basics. A quarterback competition will make the offense better as there will be a heightened sense of urgency with every snap. Who has the upper-hand? Right now, Gunnar Hoak (see above why). This spring is setting up to be the most fun to follow during the Mark Stoops era. A new starting quarterback brings excitement and anxiety to a fan base. [mobile_ad]