Steph Curry's Tuesday Morning Wakeup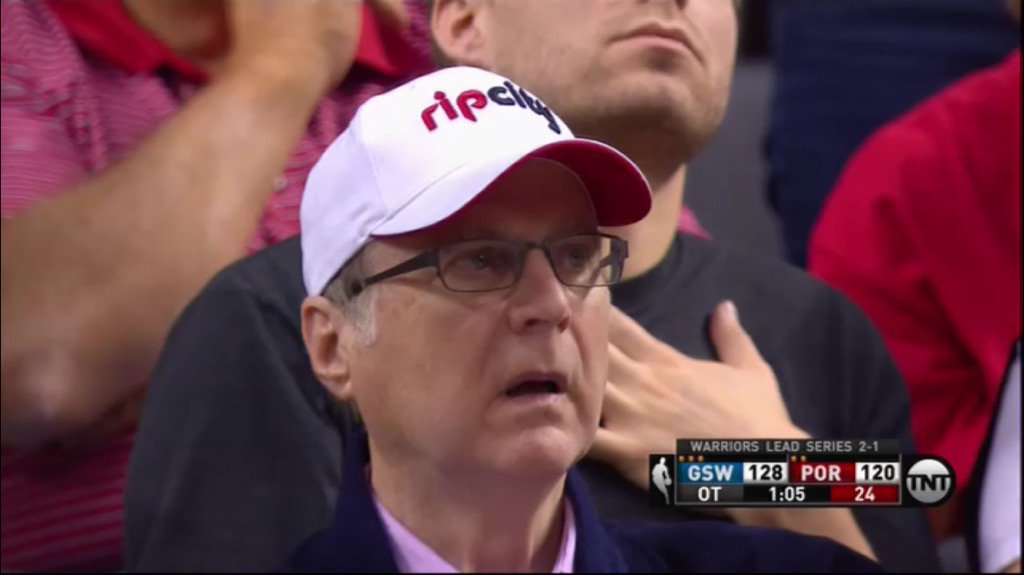 I have a pretty real obsession with Steph Curry and the Golden State Warriors, and last night's game only added fuel to that fire. In case you missed it, Curry returned from injury to a pretty average first three quarters of basketball with a disappointing clip from outside, by his standards. Then, after his team chipped away at a double-digit deficit, Curry happened in the fourth quarter and overtime. The now two-time MVP scored 27 of his 40 in that span, with a record 17 coming in the five-minute OT. It was the most points by anyone in an overtime period, playoffs or regular season. He missed only one of his seven shots in the extra time. "I'm here. I'm back," he told the Portland crowd. All of that after watching the Preds (I'm trying this hockey thing) force a Game 7 in overtime? Needless to say I'm running a little low on sleep today.  
Could the football home opener move to Thursday night?
A Monday afternoon report out of Mississippi suggested Kentucky's home football opener against Southern Miss could move from Saturday to Thursday night. UK quickly denied the report, but Dave Baker says it is indeed a possibility. Baker tweeted, "Can tell you UK has not made final decision on Thursday night game to open the season but that is an option and there is interest-- stay tuned!" Fans seem to be pretty split over the potential weeknight game. Me, I'm all for it. More exposure for the program and, selfishly, a lazy Saturday on the couch for the first Saturday of the college football season.
Kentucky to play Hofstra in the Barclays Center.
A game originally scheduled for Nassau Coliseum as the first sporting event in the renovated facility has been moved to Brooklyn's Barclays Center for the second leg of a doubleheader. The game is set for December 11 and will open with St. John's versus LIU-Brooklyn.
Matthew Mitchell lost another one.
This time, Bullitt East point guard Lindsey Duvall decommitted from UK and reopened her recruitment. A 2017 recruit, Duvall was once a top-10 player in the class. She is currently ranked as the nation's No. 23 prospect by ESPN. WHEN WILL IT END
The latest on Marques Bolden:
We have nothing to add to the Marques Bolden situation at this time.
Kash Daniel seems to really enjoy Waffle House.
Jamie McCracken of WYMT shared some old footage of a sophomore Kash Daniel hitting a game-winning home run for Paintsville:
Since it's All 'A' state weekend, flashback to a sophomore Kash Daniel who talks Waffle House after go-ahead homer. pic.twitter.com/sfkUbCViMN

— Jamie McCracken (@JamieWYMT) May 8, 2016
"The Most Exciting 2 Minutes..."
That's being very generous.   Big day today. I can feel it. (And thank you to FirstWatch on Broadway for breakfast this morning.)