Tackling was an Issue During First Scrimmage
[caption id="" align="alignnone" width="1200"]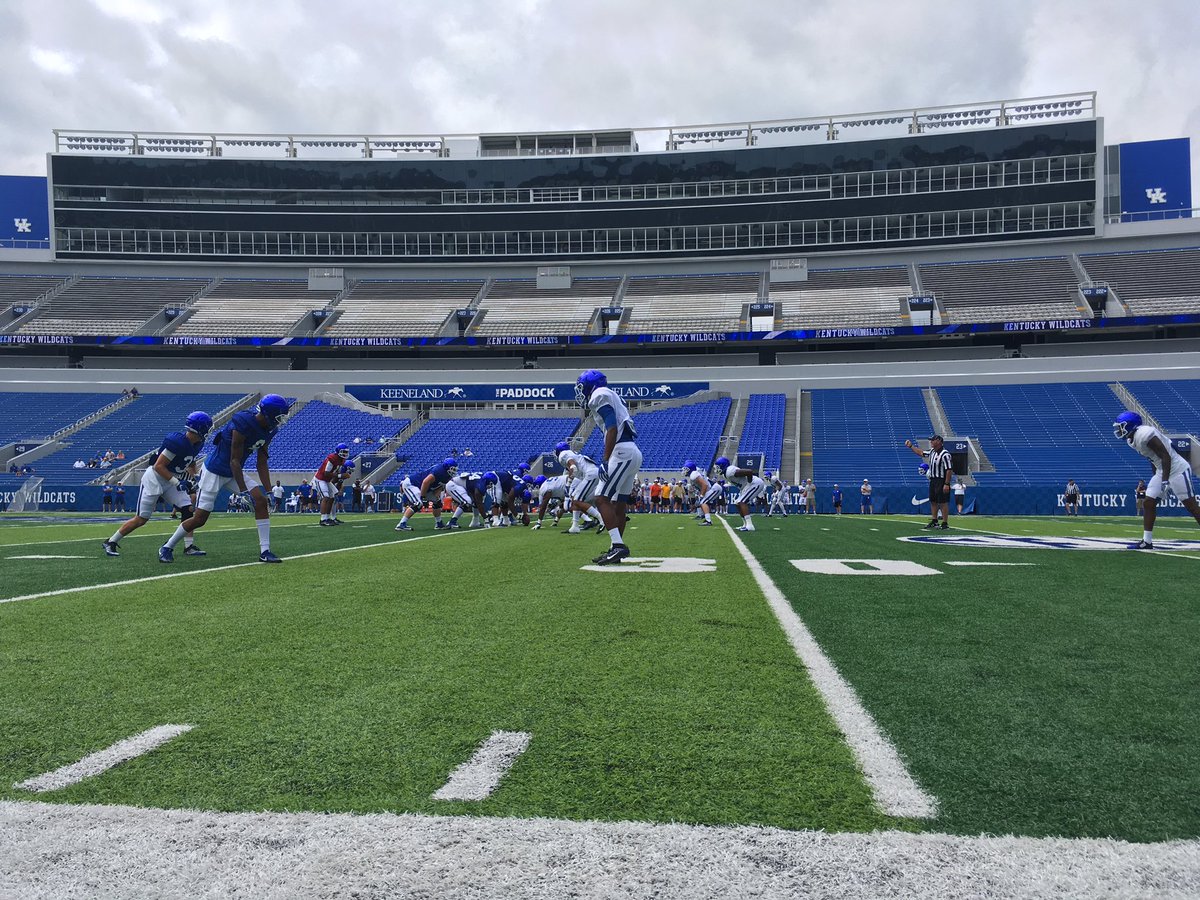 @UKStoopsTroops
[/caption] The worst news you can hear from a scrimmage is the news of a season-ending injury.  The second-worst news is probably hearing the team struggled to tackle.  Today, we got both. Both defensive coaches talked about what they must improve over the next few weeks, most notably tackling.  D.J. Eliot said the coaching staff is going to harp on tackling in the weeks to come after today's scrimmage.  Mark Stoops wants to get as many live reps as possible for the inexperienced defense. "We've got to get that experience.  That's why it's so important for us to get out there and play a game and put them in that situation because we have some guys that haven't played much in this system," Stoops said.  
"We need to continue to get out there and get as many game-like situations as we can
.  We did get quite a few snaps today.  Hopefully we'll learn a bunch from this." Courtney Love's reasoning is understandable; they simply had trouble wrapping up.  To be fair, they probably haven't tackled in a live game situation since April's Blue/White Game. Hopefully today helped kick off the rust.  If the problem persists, the offense will have to carry the team more than we initially thought.