Tayvion Robinson and Barion Brown got loose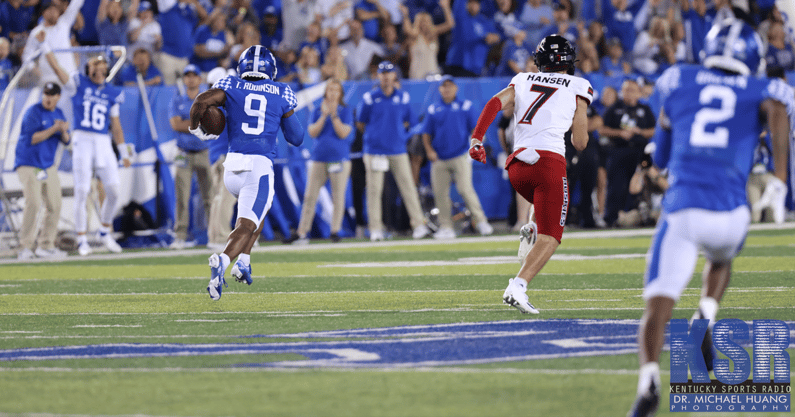 As you celebrate Kentucky's undefeated record through the first month of the season, let's take a moment to appreciate the home run plays from Tayvion Robinson and Barion Brown, each with two touchdowns in the win versus Northern Illinois.
First, Brown caught his first career touchdown pass on Kentucky's opening drive of the game. An immediate response to NIU's first strike, the speedy freshman took a tunnel screen 15 yards to the end zone to even the score at seven apiece.
Then in the second quarter, Robinson scored his first touchdown as a Kentucky Wildcat with a 69-yard touchdown reception to put the 'Cats ahead on the scoreboard. Robinson ran for 52 yards after the catch and left the Northern Illinois secondary in the rearview.
After a tie ball game at halftime, Brown added his second touchdown of the night on a 70-yard reception. The score followed a near-interception on the previous play, and like Robinson, Brown did most of the work as he left the Huskies in his dust to retake the lead out of intermission.
Finally, Robinson matched Brown's two-TD performance with another of his own, this time a 40-yarder on 3rd-and-12.
After the game, Mark Stoops said, "We have some explosive wide receivers and we're creating big plays."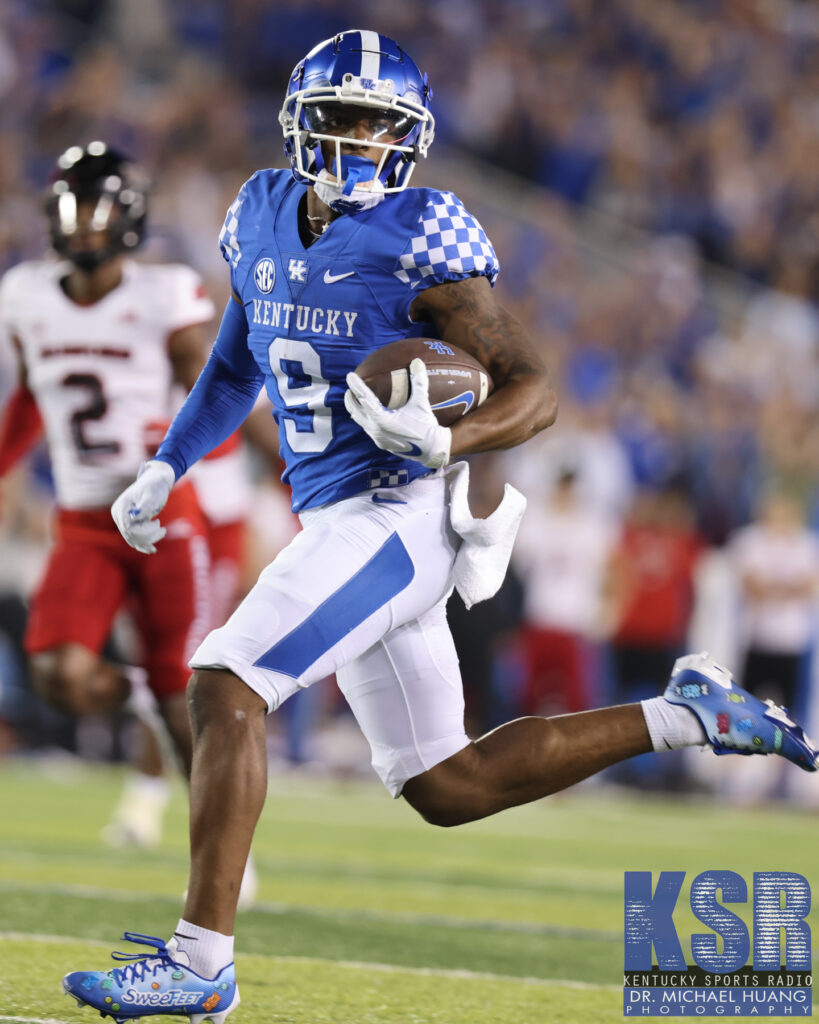 Some fun facts about breakout performances from Robinson and Brown:
— Their four touchdowns were all of Kentucky's touchdowns in the 31-23 victory.
— The three longest touchdowns all came on 3rd-and-long.
— YAC! They combined for 183 yards after catch and 249 receiving yards in total.
— Robinson never caught seven passes in a game in his three years at Virginia Tech.