The Natives I Do NOT Want to See in Gainesville
For the first time I will watch a football game in The Swamp.  Although I've ventured to the Sunshine State many times before for various vacations, this trip to Gainesville will be unlike any trip before. There will be pictures, posts and periscopes (@RoushKSR), but what makes traveling the SEC so great are meeting the fantastic fans.  From Athens to Baton Rouge, I've met some wonderful people.  Ahead of this trip, I was told not to get my hopes up.  "Unfriendly" was the alternative to "awful."  I've heard about some of these awful people.  Here are the worst of the worst.
Vladimir Putin
Not to be confused with Donald Trump's Russian BFF,
this Vladimir Putin
was arrested at a West Palm Beach Publix for trespassing, resisting arrest and obstruction of justice.
The Bubble Man
Reza Baluchi is known to many in Jacksonville as the "Bubble Man."  The name is derived from his strange homemade device that can only be described as a floating hamster ball. [caption id="" align="alignnone" width="638"]
Via Coast Guard
[/caption] The Bubble Man has been stopped three times by the coast guard while he attempted to run his bubble all the way to Bermuda.  
On the third attempt
, he threatened to kill himself if they apprehended him again.  Luckily, he did not follow through.  He was detained and sent into a psychiatric unit. No word on the status of the bubble.  I don't want to meet the Bubble Man, but I wouldn't mind going for a ride in his bubble.
Jaguars Woman
This is how I imagine most Florida women, especially those that cheer for the Jaguars. https://www.youtube.com/watch?v=T7qqmT1FJMU
A Poop-Slinging Robber
From my days of playing cops and robbers, usually the robbers weren't so bad after all.  But none of those robbers (a.k.a. neighborhood friends) ever tried to throw poop at me to avoid capture. After being detained for allegedly robbing a bank, Dravion Hamilton asked officials at the Lee County Sheriff's Office if he could use the restroom.  
Here's what happened
when he returned.
Deputies said he later emerged from the restroom covered in his own feces and threw it at them.  According to the report, Hampleton tried to kick and pull away from deputies while he was being escorted into the back of a patrol car.
This Wal-Mart Employee
A World Trade Center soda can display is best described as distasteful.  It's been almost 15 years, but still, too soon. [caption id="" align="alignnone" width="566"]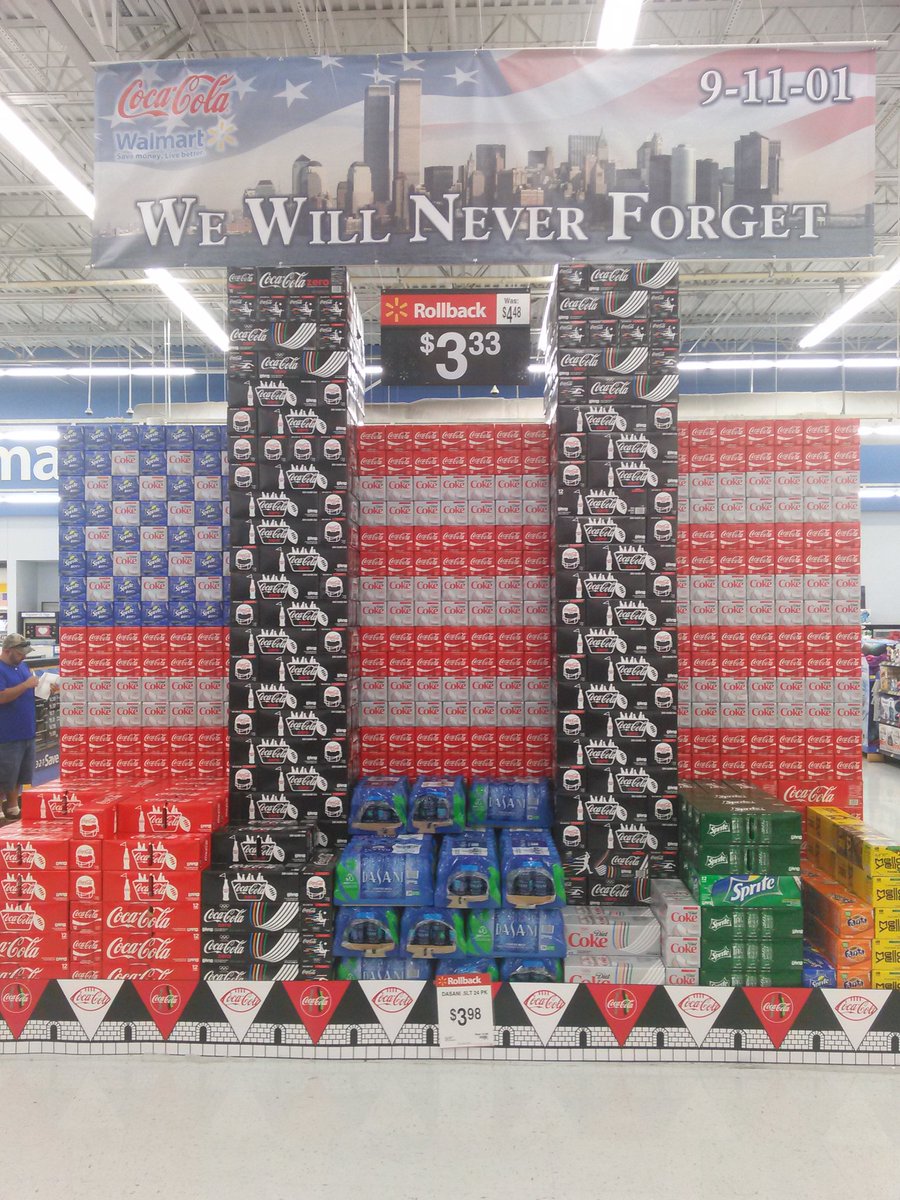 @online_shawn
[/caption]
Bruce Jenner
When Bruce became Caitlyn, it did not sit well with a local actor and bodyguard.  Mark Behar changed his name to
Bruce Jenner
to preserve its "heterosexual roots."
Libertarians
It's not because Gary Johnson doesn't know where Aleppo is, it's because of this guy.
Thanks, Libertarian Party. You keep being you pic.twitter.com/j3mepWqYeZ

– Florida Man (@_FloridaMan) May 29, 2016
People at Fast Food Restaurants
I was always told, "Nothing good ever happens after midnight."  It should be slightly modified for Floridians to, "Nothing good ever happens at a fast food restaurant." One man was so upset from his experience at Checker's,
he felt the need to call 911
.
Police say May complained, not only that the food was incorrect, but that the manager closed the drive-thru window on him, which "is insubordination." When officers arrived, May admitted that there was not an emergency, but he just wanted officers to have the manager correct his order. It should be noted that when officers arrived, more than half of May's food was already consumed.
At a Krystal,
one employee was arrested
after beating his manager with frozen patties that wish they could be as good as White Castle.
Police said 29-year-old Russell Francis Gomez threw frozen hamburger patties at his boss, then started knocking over equipment and poured cooking oil on the floor when the manager tried to go to the office.
The
"Headline of the Year"
 comes from an altercation at a Key West restaurant.