Three Kentucky Cities Earn Top-15 in Job Startup Growth
According to data from the Census Bureau,
Kentucky had three of the fastest growing cities for job startup growth in America.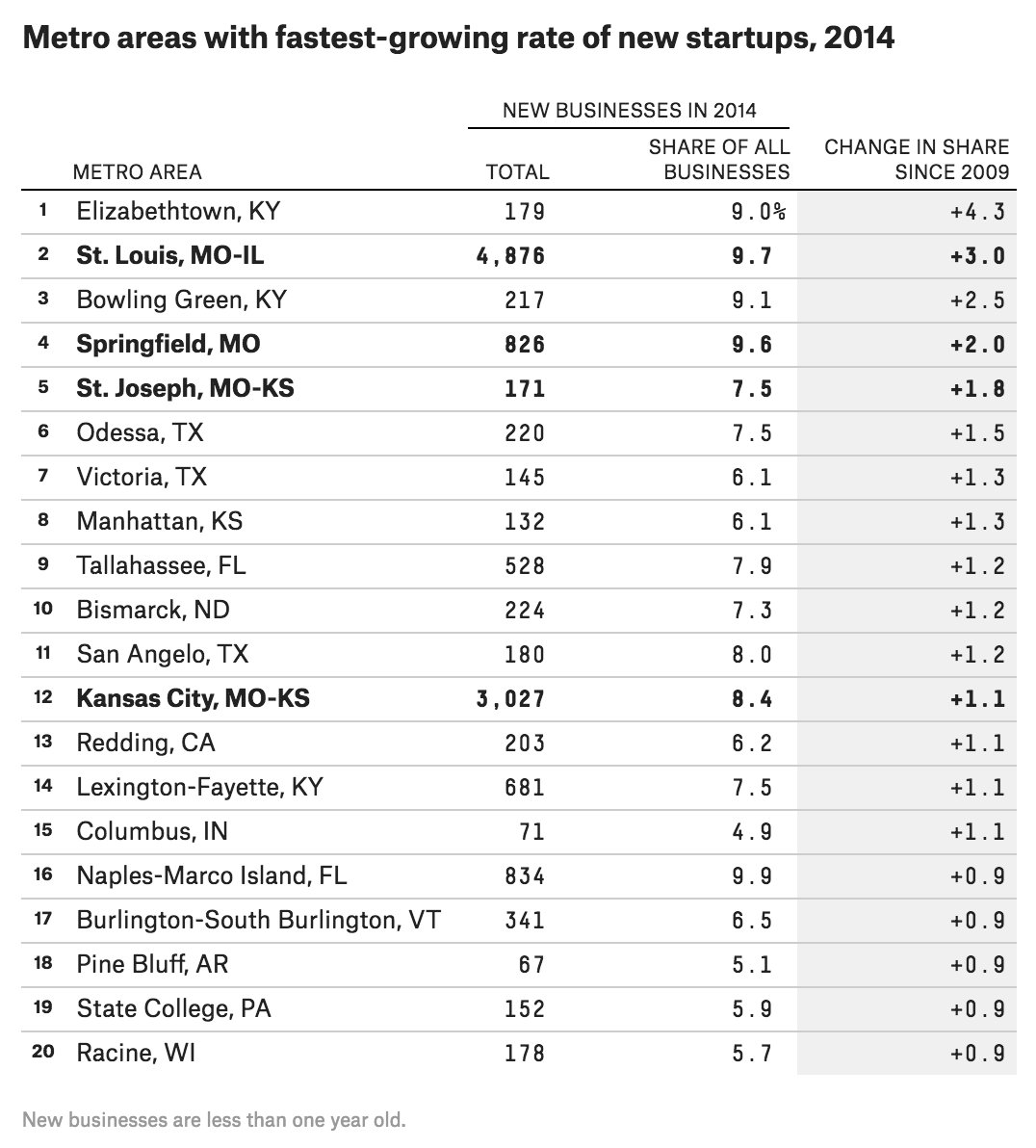 Elizabethtown, KY lead the entire country with a 4.3%  increase in share of new startup businesses in 2014.
While cities like St. Louis had many more startups, the growth rate is determined by the change in percentage of how much share new businesses make up of all city-wide businesses. Bowling Green, KY rounded out the top 3 with a 2.5% increase, including 217 startup businesses providing new jobs to locals. Last but not least, Lexington ranked 14th in the nation for job startup growth, housing 681 new local businesses for a 1.1% increase.
Within the top 20 cities for growth, Lexington actually had the 5th most new businesses in total.
Source