Today on KSR: What Bye Week? Yesterday the Kentucky football team received a rare day off.  As you could tell around the KSR compound, there are no days off. The Monday of the football bye week acted as the de facto beginning of the basketball preseason.  Yesterday we unleashed the first of many basketball previews, and I gotta say, my colleagues crushed it. Tyler highlighted Calipari's extensive conversation with the media, while Drew and T.J. split duties with the players.  Each revealed quite a bit about the past, present and future of the team.  Tyler Herro talked about why he de-committed from Wisconsin and the crap he had to deal with in the process. Keldon Johnson got a little too excited when talking about the Duke game and Immanuel Quickley compared Coach Cal to...his mother?  Of all the quotes, none should make you as excited as this:
"I can remember asking Coach Hall, 'How long a run is this?' He said, 'About ten years.' [Laughter] He said about ten. You know, the lifespan of a president, an athletic director, this level of coaching, it's usually about ten years. Then after that, stuff gets harder and harder." "You're here and it's a position that, like I said, it took me twenty years to get a job like this. And, so, not as anxious to leave and probably going to stay much longer than I ever thought I'd stay in coaching."
And we're just getting started.  You'll hear from every player before Friday's Big Blue Madness.  You can find every basketball preview right
here
.
Pissed Mark Stoops
Kentucky's head football coach gave his players an extra day off.  He did not take the day off, but he did give himself an extra day to dwell on UK's first loss of the season. "It took me longer than normal to get over this one," Stoops said on his call-in show.  "I was pissed off all day." The sting of the loss was more significant after he watched the film and saw his defense play their best performance to date.   However, he did not throw the offense, the coordinator or the quarterback under the bus.  To paraphrase, "We win as a team. We lose as a team. We're all in this together." Today he'll review the film with his team.  He's confident all of the mistakes will be corrected as the team reevaluates their approach at the halfway point of the season.  Stoops and a few players will meet with the media this evening to talk about last Saturday's game and much more.
This is a Good Tweet
The most hyped in-state football recruit in quite some time will make a final decision in the near future.  One Kentucky commit, Louisville Butler wide receiver TaeTae Crumes, believes Wandale Robinson will be joining him at UK.
It's unwise to read too much into a Tweet, but I'll say this: despite the efforts from traditional powerhouses and Robinson's public comments, the folks on UK's side have always felt good about their chances.  I would not be surprised if Robinson rocks Kentucky blue November 1.
Help Two UK Commits get to the Under Armour All-American Game
The final two spots in the annual Under Armour All-American Game are up for grabs.  A fan vote will make the selections.  Two Kentucky commits need your help.  Outside linebacker KD McDaniel and defensive back Moses Douglass are Dream Fearlessly Finalists.  
Click here to vote
and help them win the opportunity of a lifetime.
Anthony Davis, Baller
The Unibrow got a shout out on the latest episode of the HBO show that is watched by Tyler Thompson.  That's it.  Nobody else watches that show, I'm convinced.
Congrats Drew!
Mr. Brees became the NFL's all-time passing leader.  Along with the record, the Saints quarterback got the ESPN limelight and something better than a trophy. [caption id="" align="alignnone" width="473"]
@benestes[/caption]
Pumpkin SZN
The Jack-O-Lantern Spectacular returns to Louisville's Iroquois Park tonight.  The nightly event begins at dusk and ends at 11:00 on weeknights and midnight on weekends through November 4. If you've never been before, there's nothing that will make you feel more festive during this time of year.  More than 5,000 pumpkins line the quarter-mile trail in the woods.  There are a variety of themes that remain the same, but the pumpkins change frequently throughout the festival.  It truly is a sight to behold, one I never miss.  Some advice: don't go on a weekend.  The lines are stupid.  But if you try a weeknight around 10:00 p.m., you 'll get the trail all to yourself.
Congrats Matt!
Middlesboro will never be the same.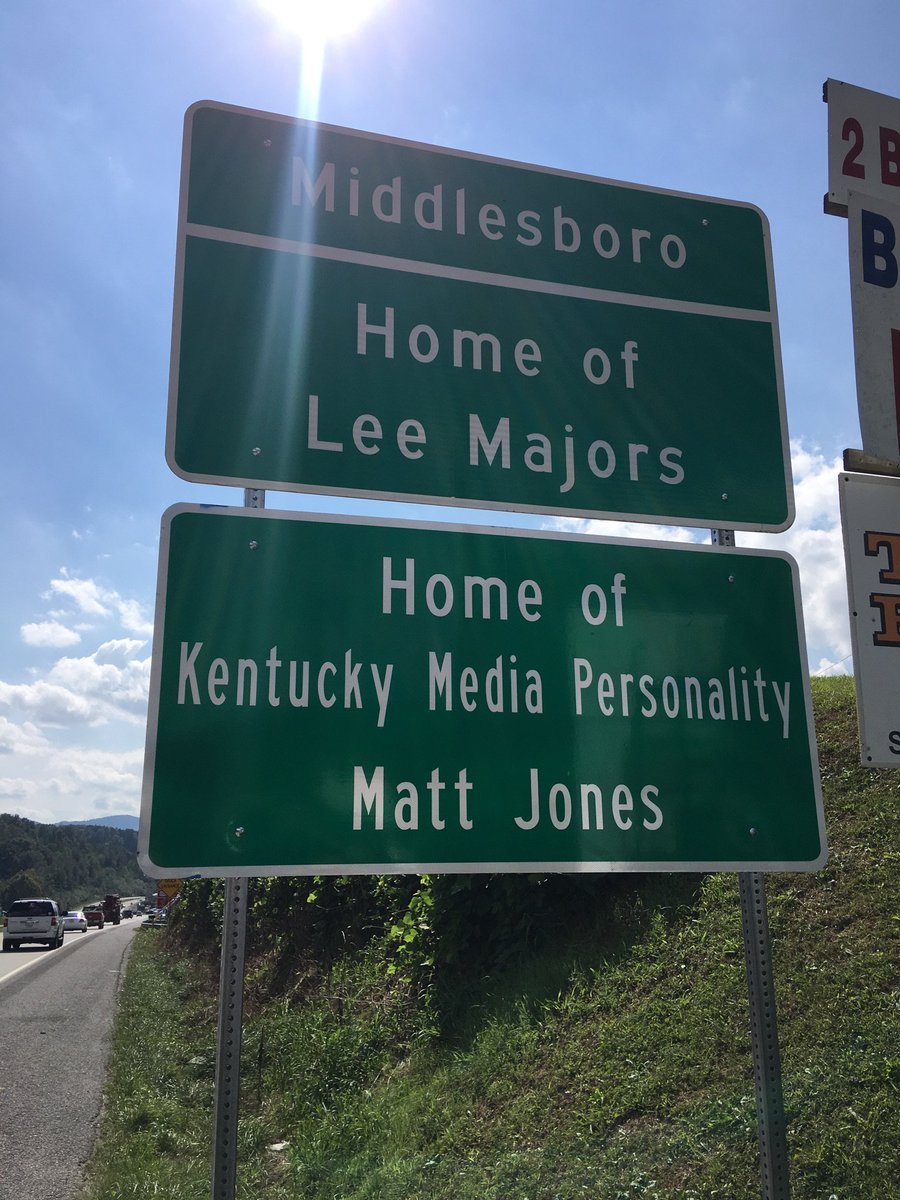 Note: As we gear up for the holiday season, we want to relay a message to our readers. We are now Amazon Associates, and earn from qualifying purchases. Be on the look out for what might be on our writers' wish list this season. 
[mobile_ad]