Tyler Ulis measured at 5'8.75" at the Draft Combine
[caption id="" align="alignnone" width="501"]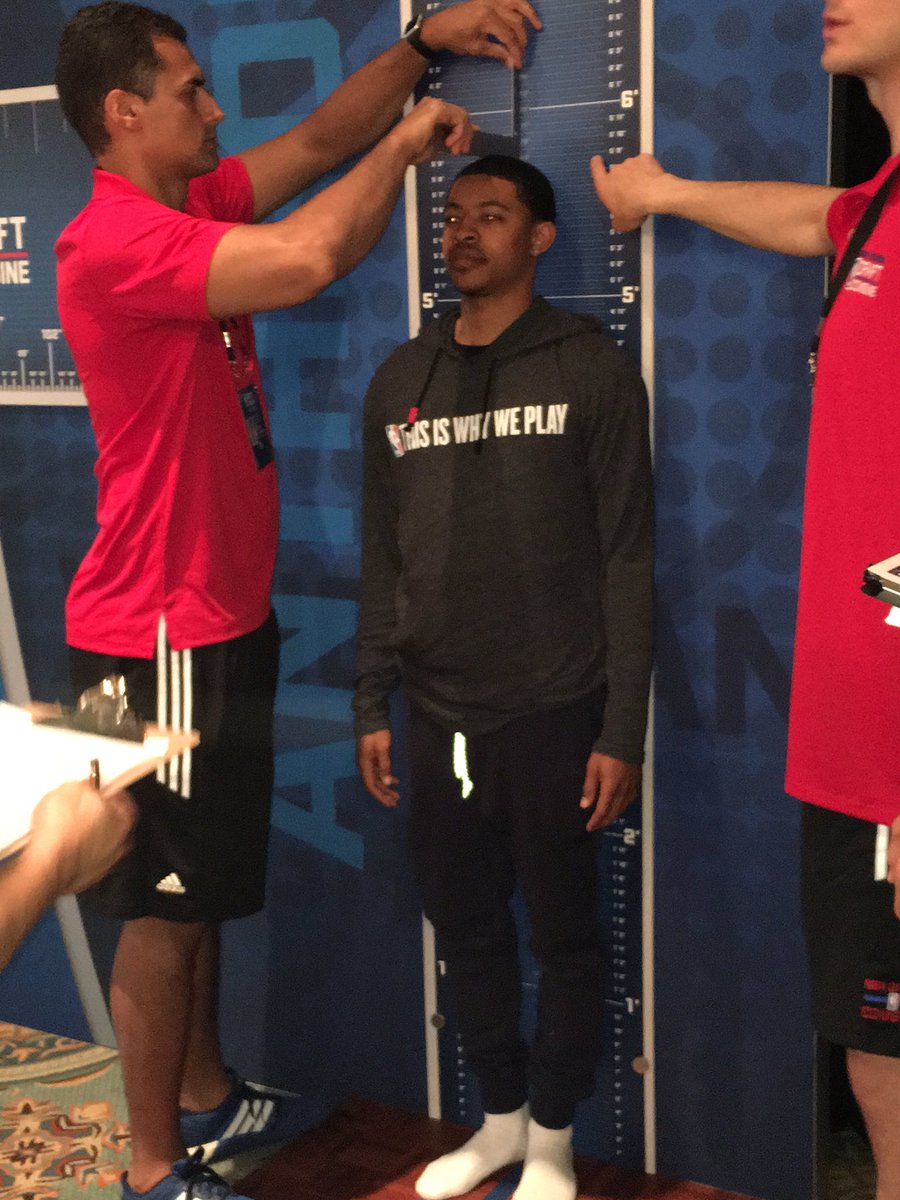 @NBADraft[/caption] We've been stuck in Calipari press conference overload this afternoon, but here's a brief update from the NBA Draft Combine.
Tyler Ulis was measured at 5'8.75" without shoes today
, the second shortest player at the Combine behind Kay Felder (5'8.25"). Felder and Ulis are the only two players at the Combine under six feet tall. Meanwhile, Chinese star Zhou Qi is the tallest player at the Combine, coming in at 7'1.25" without shoes and a 7'7.75" wingspan: [caption id="" align="alignnone" width="1024"]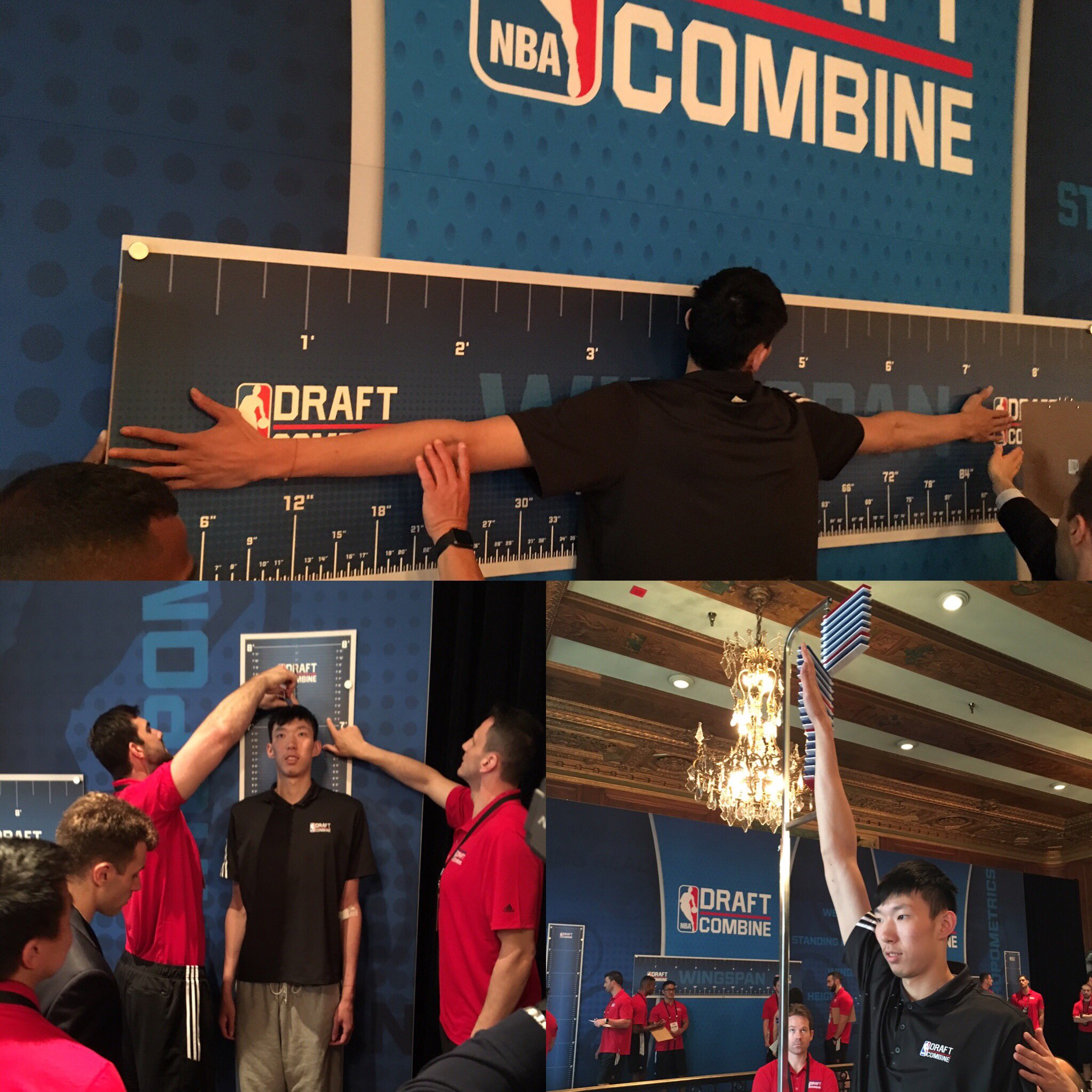 @NBADraft[/caption] Goodness.