UK announces game info for Big Blue Bahamas trip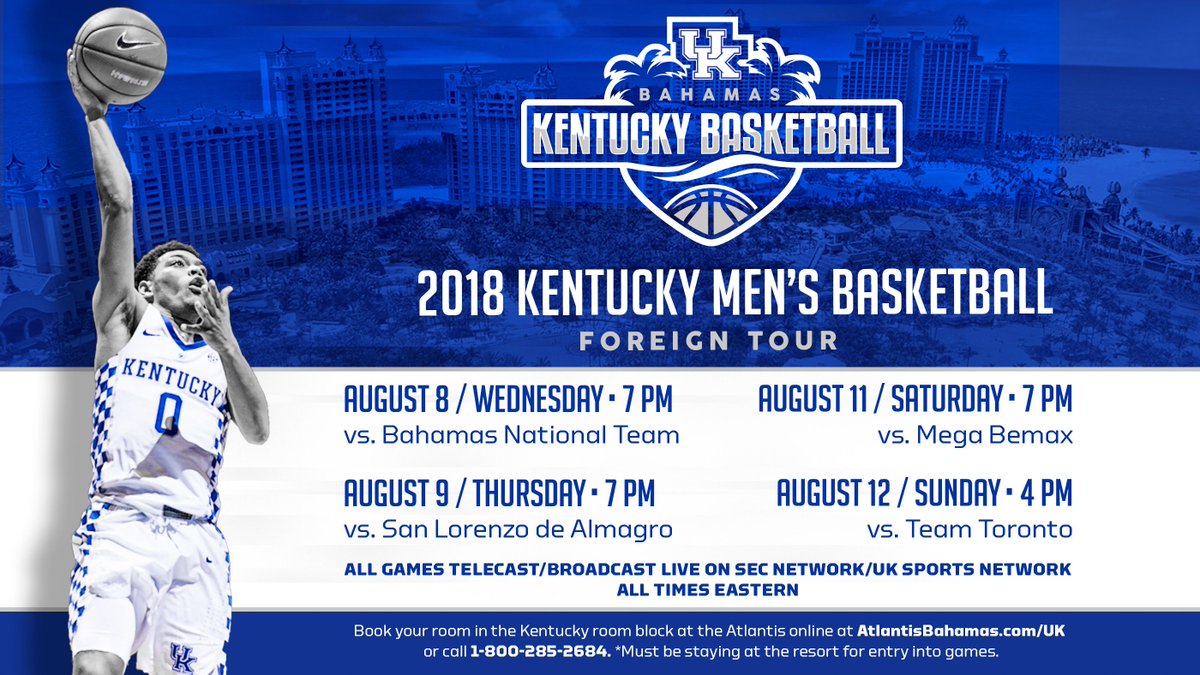 We're a little less than one month away from Kentucky basketball's four-game trip to the Bahamas and the program released a little more info about the games today. We'll start with the tip-off times for each game, which will all be at 7 p.m. except for the Sunday finale:
Aug. 8 vs. Bahamas National Team - 7 p.m. Aug. 9 vs. San Lorenzo de Almagro - 7 p.m. Aug. 11 vs. Mega Bemax - 7 p.m. Aug. 12 vs. Team Toronto - 4 p.m.
All four games will be televised on the SEC Network with a broadcast crew of Tom Hart on play-by-play and Seth Greenberg and Dan Dakich providing analysis. Additionally, Tom Leach and Mike Pratt will produce the usual statewide radio broadcast on WLAP and its affiliates or on UKAthletics.com. If you're still interested in making the trip -- maybe the thought of Dan Dakich in swimwear caught your interest -- you can still book accommodations by visiting 
AtlantisBahamas.com/UK
. Remember, you must stay at the Atlantis to attend the games. Tickets can only be purchased if you have a room reservation. Go Cats.