UK baseball projected to host regional at Kentucky Proud Park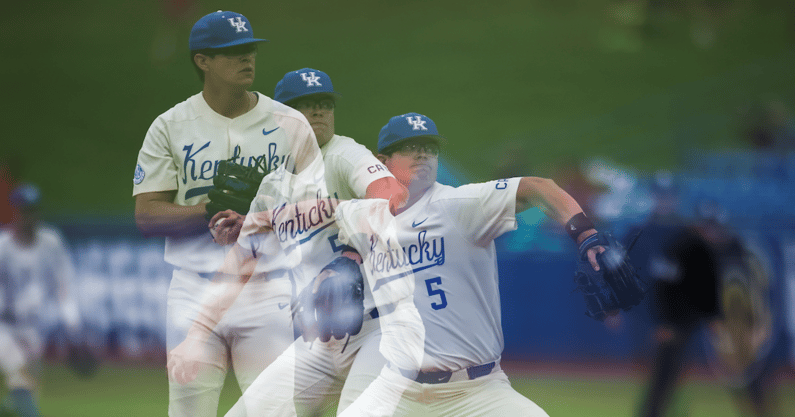 Kentucky baseball coach Nick Mingione was confident entering the SEC Tournament that his Bat Cats had already done enough to earn a top-16 national seed and host a regional in Lexington. Win or lose down in Hoover, the Rating Percentage Index — a go-to for the selection committee — said his program was among the best in college baseball.
"The thing I guess I have peace about is we've put ourselves in a position where I feel like regardless of what happens (in the SEC Tournament), we're going to host a regional in Lexington. I really do," Mingione told KSR last week.
To say the trip to Hoover was short would be an understatement. In a rain delay-filled afternoon to open the event, the No. 8 seed Bat Cats ultimately fell to No. 9 Alabama 4-0 in the first round. Suitcases barely unpacked before having to return home.
As he was entering postseason play, though, Mingione had zero doubts the loss would have any impact on his team's chances to host.
"I am, yes. I'm very confident," he said.
And it appears he'll be correct. All 16 regional sites for the NCAA Tournament will be announced this evening at 8:30 p.m. ET through social media (@NCAABaseball) and on the ESPN Bottom Line. From there, the entire tournament field will be announced along with its pairings on the NCAA Baseball selection show on ESPN2 at 12:00 p.m. ET on Monday. In the final updates leading up to the upcoming releases this evening and tomorrow afternoon, Kentucky is ranked No. 12 overall by D1Baseball and No. 14 by Baseball America.
As predicted, that would be good enough for the Bat Cats to host a regional at Kentucky Proud Park next weekend.
D1Baseball believes Kentucky will be in Lexington alongside Oregon State (2), Notre Dame (3) and Morehead State (4) while Baseball America believes it will be Indiana (2), Xavier (3) and Ball State (4) joining the Cats at KPP.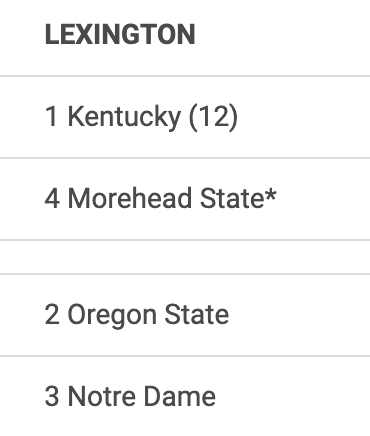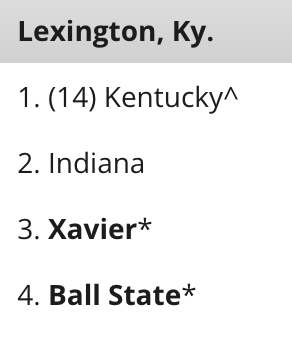 Kentucky entered the SEC Tournament ranked No. 9 overall by D1Baseball and No. 11 by Baseball America, meaning the opening-round loss in Hoover dropped Mingione's squad three spots with both — enough to keep the program inside that top-16 threshold.
Why? The point remains that the Bat Cats have the toughest schedule in college baseball, including No. 6 in the non-conference. They sit at No. 2 overall in the RPI and No. 1 in non-conference RPI with 20 Quad 1 victories. Only Vanderbilt and Arkansas — both SEC Tournament semifinalists, the former making the title game — earned more.
Kentucky has lost six of its last seven series and enters the NCAA Tournament with a 36-18 overall record and 16-14 in the SEC. Still, though, the analytics continue to prove it is deserving as a regional host.
That should be confirmed this evening at 8:30 p.m. ET.
Discuss This Article
Comments have moved.
Join the conversation and talk about this article and all things Kentucky Sports in the new KSR Message Board.
KSBoard