UK Hoops' Rhyne Howard Could Be America's Best Player in 2021
[caption id="attachment_287872" align="aligncenter" width="2048"]
(UK Athletics)[/caption] Kentucky's best basketball player since Anthony Davis is entering her junior season. Coming off a consensus first-team All-American selection as a sophomore, 6-foot-2 superstar wing Rhyne Howard enters her third season as perhaps the most accomplished and exciting women's player in the nation. And her peers are all leaving. As mentioned, Howard was a sweeping All-American according to anyone with a reasonable voice in Women's Hoops last season. Her fellow first-teamers:
Sabrina Ionescu, Oregon, Senior

Ruthy Hebard, Oregon, Senior 

Megan Walker, UCONN, Junior

Lauren Cox, Baylor, Senior
Ionescu just submitted maybe the greatest single-season in Women's history,
1
but her and her teammate Hebard both graduated, as did Cox at Baylor. UCONN's Megan Walker was picked ninth in the WNBA Draft after choosing to forgo her final year - a decision you'd think Howard will also make, so don't take her for granted. This leaves Howard as the sole returning first-team All-American. And she is just in her third year. As a high-schooler, Howard was soft-spoken, less confident, and as a senior, bitter over a
McDonald's All-American snub
. Since then, she's said that snub first sparked her desire to dominate the competition, to show the so-called All-Americans they were a farce, and to show the decision-makers that their team was incomplete - because Rhyne Howard was left off the list. She responded by finishing her high school career at Bradley Central on an absolute tear, averaging nearly 30 points on 64% shooting² along with eight rebounds and four assists and six steals per game. Are we sure she isn't a disguised Kawhi?³ The momentum carried into Howard's first year at Kentucky, where she immediately led Kentucky in scoring and rebounding on a nationally ranked 'Cats squad spearheaded by Howard and Maci Morris.
4
As a sophomore, Howard started steady but leaped into the national spotlight in mid-December when she pieced together five straight games of 26 points or more, in ascending practically order, scoring 26, 29, 28, 37, 43 against Louisville, California, South Carolina, Tennessee and Alabama. Aside from being decimated by Howard, those teams mostly have something in common: they were nationally ranked; USC and Louisville are perennial top-five powerhouses. After her midseason takeoff, Howard maintained her lucid offensive production, scoring 20 points in all but one game to finish out the season before it was cut short by Coronavirus. [caption id="attachment_277145" align="aligncenter" width="2048"]
UK Athletics[/caption] For Rhyne Howard, next year, the 2020-21 season, appears to be the golden stage. I mentioned Sabrina Ionescu earlier; she is the blueprint for Rhyne Howard and Kentucky hoops in 2021. A forward with slick passing vision, flawless technical execution, bucket status from anywhere on the court and the lead playmaker and ballhandler. This is the key role. In 2020, Howard shared the court with two veteran ballhandlers, Jaida Roper and Amanda Pascal, two graduating guards. It reminds me of last football season. The masses panicked when backup-QB Sawyer Smith injured his shoulder and a struggling wide receiver named Lynn Bowden was the only option under center. Little did anyone know
5
that putting the ball in your best player's hands at the start of every play would work gloriously. Roper and Pascal are obviously two hugely valuable players, but with five-star wing/forward Treasure Hunt coming in alongside a five-star transfer center, Howard will undoubtedly move to the point guard role on offense, I'd have to think. Shoot, Matthew Mitchell could run next year's UK team like the Lakers. Oh, too much size and we're lacking guards? Well, our wunderkind, Rhyne Howard, maneuvers the court like Trae Young and is just as good at getting open and letting it rip from three. Plus, she's much bigger than Trae, who plays against seven-footers while Howard will be breaking down defenders that are almost-exclusively a few inches shorter than her. Howard snagged two and a half assists per game last year as a hybrid ballhandling wing and also scored 23 points per outing. Now, the backcourt is cleared and Coach Mitchell beefed up inside to let Howard take full control as
the closest thing women's basketball will have to LeBron: a bruising physical playmaker in supreme control with supreme talent
. The King would love it if he could replicate her FT and 3P shooting numbers. Howard could be Kentucky's most rawly skilled and versatile women's player of all time, and she is just a junior. Matthew Mitchell just cleared out the backcourt and handed her the keys to a top-10-15 (maybe higher) roster in the country. The women's team is flat-out going to be awesome - I'm way more confident in them than the men's team at this point. As it currently sits, Kentucky has the definitive ace in women's hoops, the clear-cut Wooden Award favorite. She's an event, don't miss out.
---
Footnotes
1 -
Some
consider Ionescu the college GOAT. But the answer is Cheryl Miller, Reggie's better sister. 2 - Nick Richards shot roughly the same FG% in 2020. But here's the crazy part: Richard's shots are mostly dunks, layups and the occasional midrange jumper. Howard specializes in three-point shooting and takes abundantly more shots outside of the paint compared to Nicholas. This FG% is otherworldly is what I'm saying. 3 - She moves around inside the arc and rises up for midrange jumpers similar to Kawhi. Thought I'd manifest those comparisons with a pair of g-g-g-GIFS (hard G emphasis):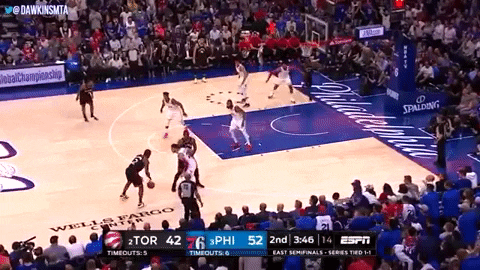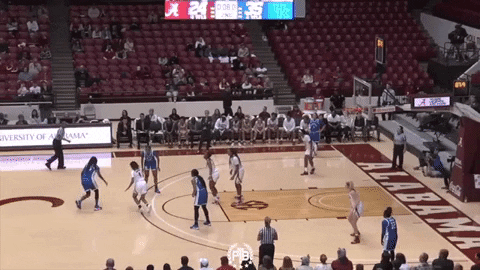 See the way they constantly move towards where they want to get their shot? How they both use a similar hesitation to best a pair of defenders. How every defender on the court moves toward them and two or three are always guarding them? How they dribbled and dribbled until they had even a millimeter of space to get a contested two off and of course made it? 4 - Has Matt mentioned they are both from Bell County? 5 - Actually, I did. I wrote this during the bye week before Lynn started his first game vs. Arkansas:
"The world-class hombre who can predict when he'll return a punt for a touchdown is getting 60 touches a game. Almost by pure math, Lynn is bound to submit two Herculean plays per game. Plus, he's the leader of the team, by performance, by example, by mindset. YOU tell ME who was the only guy still playing his tail off late the in the fourth quarter down 24-3 last weekend. It was No. 1, the Huncho!"
Maybe it's a recency thing, but the way Mitchell is designing the team around Howard - a bulky forward with wicked guard skills- is very similar to Stoops throw-the-playbook-out approach when he made the switch to hand the ball to the best football player on the team at the start of every play. It allows the player to take control of the team, become its identity, and mold the team around their specific skills.