UK unveils new video board at Rupp Arena
[caption id="" align="alignnone" width="2048"]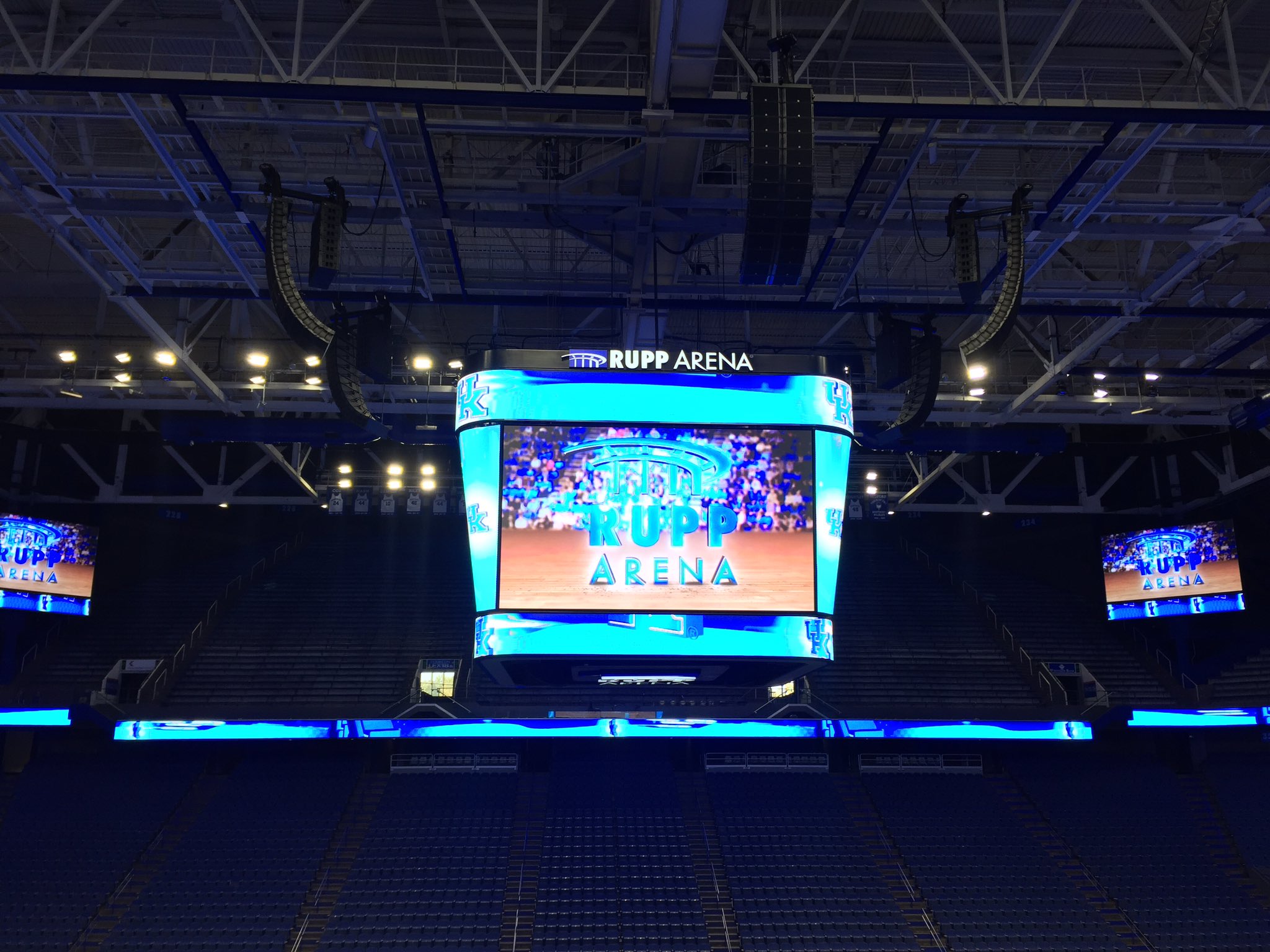 @Joe_Mussatto[/caption]
Big Bertha has officially been replaced, as UK has unveiled the new video board this afternoon at Rupp Arena. As expected, it's beautiful.
Here's SEC Country's Joe Mussatto's footage of the presentation given today for the media.
Check out the presentation of the new video board at Rupp. pic.twitter.com/NWUr6LQQHi

– Joe Mussatto (@joe_mussatto) October 9, 2016
The video board is currently unnamed, but there will be a naming contest to decide what we'll be calling it in the immediate future. The winner will be announced against UCLA on December 3rd.