UKMBB Media Day: Who has the best snacks?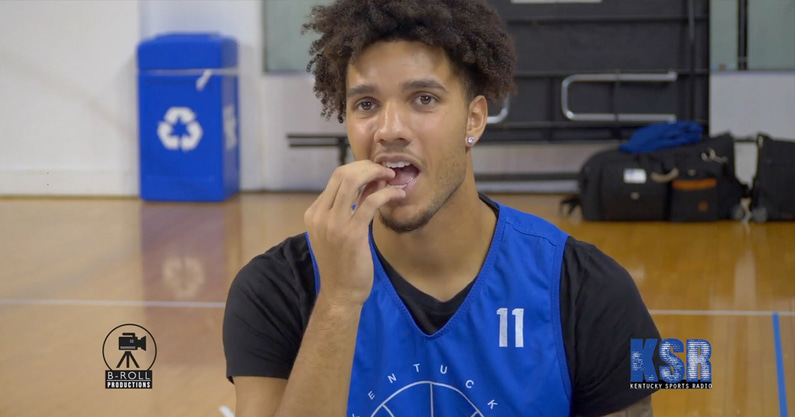 Kentucky Basketball Media Day is a great way to get to know the Kentucky Basketball team both on and off the court. It's the only time the media is given access to the entire team with free-flowing conversations over the course of a 45-minute window to ask all the questions you want to whoever you want.
With 45 minutes to conversate, the topics can get away from basketball and on into other things.
Like snacks, for instance. Who on the team keeps the best on them and in the dorms? KSR asked just that at Media Day. I won't spoil their answers but I will go ahead and declare Lance Ware the winner for having Dunkaroos on hand. Shout out to 90s nostalgia.
Hear from the players about the team's snacking habits.