USC long snapper is legally blind, takes first live snap of career
[caption id="" align="alignnone" width="668"]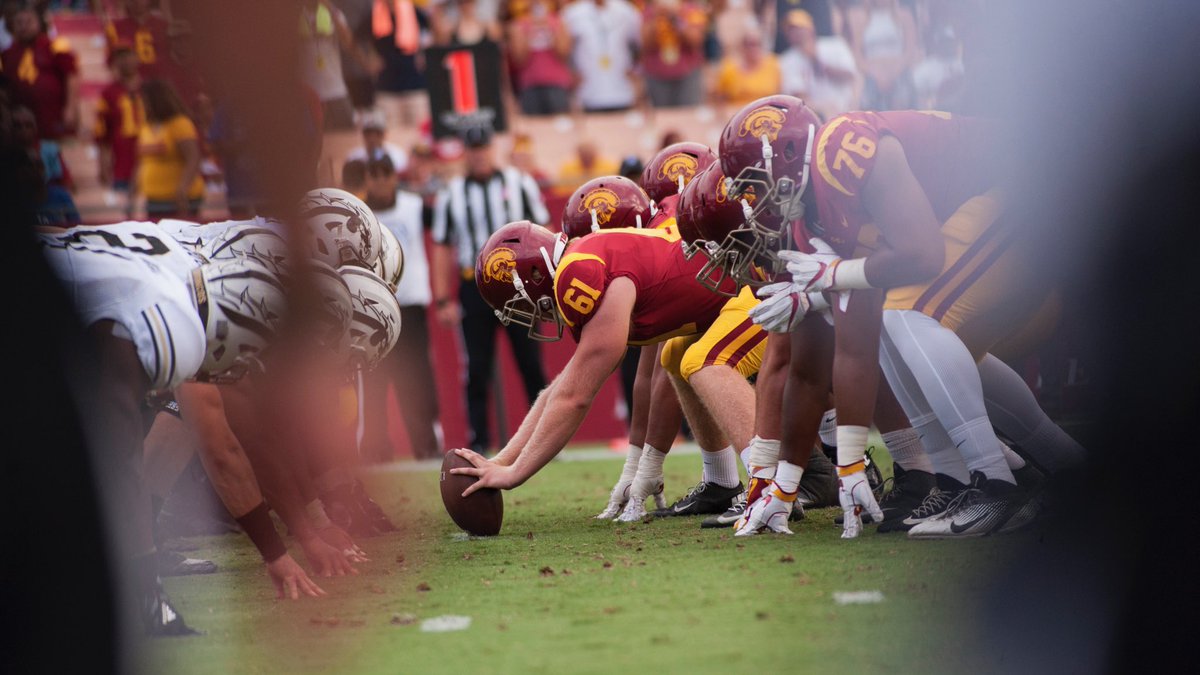 @USCCoachHelton[/caption] Lost in the shuffle of a wild opening day of college football was an unbelievably powerful story out of Southern California. Jake Olson, a walk-on long snapper for USC, has been blind since he was 12 years old. At ten months old, Olson was diagnosed with a rare disease that forced him to get his left eye removed. At 12 years old, he had to have his right eye surgically removed, completely erasing his vision for life. After walking on at USC in 2015 and spending two years working in practice, he finally got his opportunity to play. Watch Olson's first live snap for the Trojans: https://twitter.com/pac12network/status/904143401028698112 Nailed it. Here's what Olson had to say about his big moment yesterday:
ICYMI: Jake Olson, a USC long snapper who is blind, played for the first time Saturday. It was pretty awesome. pic.twitter.com/KzWWC9bwtU

– ESPN (@espn) September 3, 2017
Back in 2016, USA Today wrote an article about Olson's journey to college football and his inspirational mindset through it all.
In addition to his time on the gridiron, Jake also golfs, surfs and plays the guitar. He loves the 17-Mile Drive area and says Pebble Beach is his favorite course – he has played it both with and without sight. One of the many goals Jake has for himself is to play on the PGA Tour. "I'm of the mindset, and I know it's a cliché, but where there's a will there's a way," Olson said. "The only person who can limit you is yourself … I don't think there's any excuses out there that, if you really want to go do something, should stop you."
There are things bigger than football, and this is absolutely one of them. God bless sports.