VOTE: Sydney McLaughlin, Madison Lilley, Avery Skinner up for national awards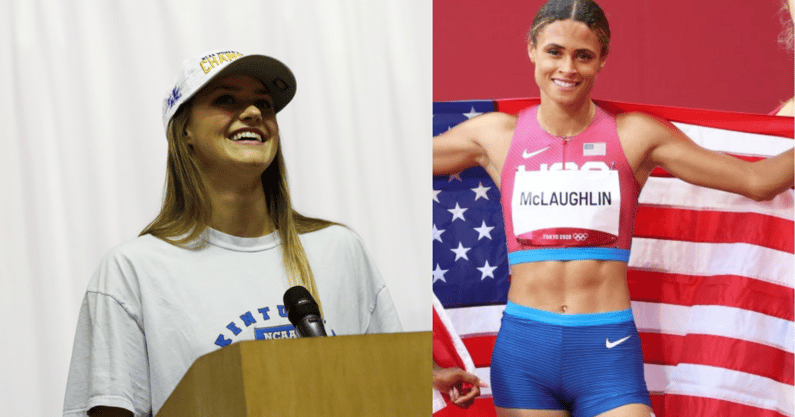 Attention, BBN! Former Kentucky volleyball player Madison Lilley and former Kentucky track star Syndey McLaughlin are nominees for the James E. Sullivan award. And you can show your support by voting.
You can vote for both of them through this link.
The award honors "The most outstanding amateur athlete in the United States… Based on the qualities of leadership, character, sportsmanship, and the ideals of amateurism, the Sullivan Award goes far beyond athletic accomplishments and honors those who have shown strong moral character."
I'd say both Madison Lilley and Sydney McLaughlin are more than deserving. So hit the link and vote to show your support!
The finalist voting round opens at 10 a.m. on Monday, September 20 and closes at 11:59 p.m. on Monday, September 27. The AAU James E. Sullivan Award presentation will be held at the Rosen Centre in Orlando, Fla. on Friday, October 22 with a special recognition reception in conjunction with the Orlando Magic later that night.
Another notable Kentucky nominee
Meanwhile, former Kentucky Volleyball star, Avery Skinner, has been nominated for the Senior Class Award, which unfortunately doesn't have open ballots, but you can check out her profile for the award right here.
The Senior Class Award honors "Acts of service in the community, outstanding achievements in the classroom, and record-breaking performances on the field." Avery checks all three boxes!
Kentucky Baseball's TJ Collett won the award last spring for Baseball. Hopefully, Kentucky will have its second winner this year here in a few months.
Another reminder, GO VOTE for Madison Lilley and Sydney McLaughlin! C'mon BBN, let's push both of these girls to the top of the list!