WATCH: "For The Team, Chapter 9: Louisville Recap"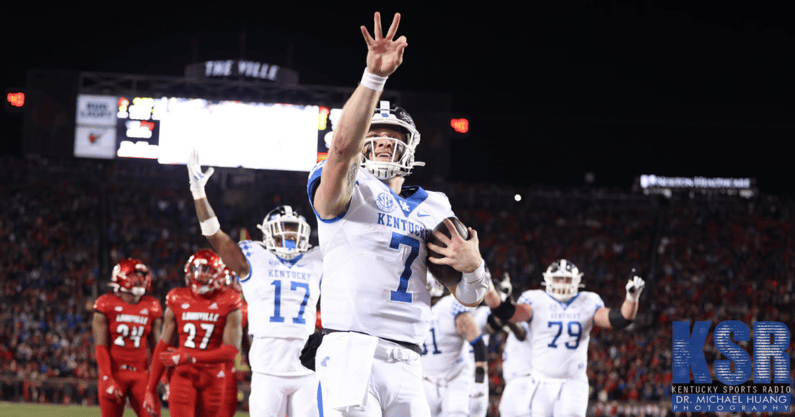 This one was EXTRA fun.
In the final "For The Team" recap video of the 2021 regular season, the forever-talented Kentucky Wildcats TV crew brought out the big guns. You won't know whether to cheer or cry or do both at the same time.
This 6-minute video, consisting of four Will Levis touchdown runs and Mark Stoops' raspy voice during last weekend's 52-21 drumming of Louisville, will surely get you back in football mode. As we all prepare to learn of Kentucky's postseason fate, let's enjoy the third consecutive win over the Dirty Birds.
Enjoy…