WATCH: Kentucky Men's Basketball 5-on-5 from Pro Day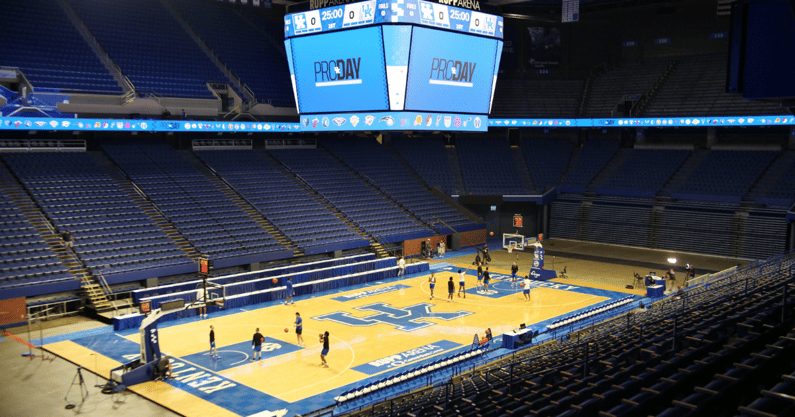 If you forgot that the Kentucky Men's Basketball Team was hosting its annual Pro Day event at Rupp Arena on Sunday, don't worry, you can thank the 6-0 football 'Cats for that.
For the third time, but first since the 2018-19 season, Kentucky hosted Pro Day in front of 70 scouts from all 30 NBA franchises. UK Players had their measurements taken such as the vertical leap and shuttle run, then moved onto various shooting and rebounding drills before closing with some 5-on-5 action–always the highlight of the entire night. We were even given a slight injury update on CJ Fredrick and Jacob Toppin, along with Bryce Hopkins, who is apparently dealing with a strained back.
For the Big Blue Nation, that brief 5-on-5 was the first true look at the 2021-22 roster in a serious setting. Granted, head coach John Calipari blew his whistle every 30 seconds to interject with some teaching, but there was enough meat on the bones to learn a thing or two.
Luckily for us, the Kentucky Men's Basketball Twitter account posted 10 minutes of raw footage from the "in-game" action. Check it out.