WATCH: Mike Edwards records TWO pick-6s against Atlanta Falcons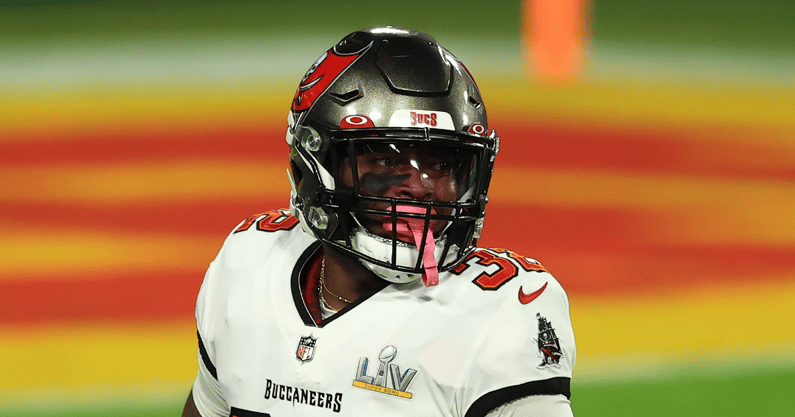 The Tampa Bay Buccaneers are lucky enough to have a GOAT on the roster, and he goes by Mike Edwards.
I have no idea what the former Kentucky Wildcat had for breakfast this morning, but he better eat it every day for the rest of his life. Edwards went out and recorded two–yes, TWO!–pick-6s against Atlanta Falcons QB Matt Ryan on Sunday afternoon. And I bet you thought that was satisfying enough for Edwards, right? HA! How embarrassing for you (and ole Matt Ryan).
Edwards managed to score both touchdowns in just FOUR MINUTES OF GAME TIME during the fourth quarter.
Like, what? Please retire, Matt Ryan.
It was a hell of a day all around for Edwards, who finished with the two touchdowns, four solo tackles, and three pass deflections. Thanks to his game-deciding scores in the fourth quarter, Tampa Bay (2-0) went on to win 48-25 over Atlanta (1-1) in the Week 2 matchup.
Edwards was a Kentucky Wildcat from 2014-18, etching his name into the record books along the way. The Cincinnati, OH, native never missed a game in his four years of playing and ranks second in UK history in tackles among defensive backs. Edwards was named a three-time All-SEC member (2016, 2017, 2018) before being selected in the third round of the 2019 NFL Draft by the Buccaneers.
A Super Bowl ring and two touchdowns by Week 2. Not a bad start to his third NFL season.