WATCH: Will Levis hits dingers too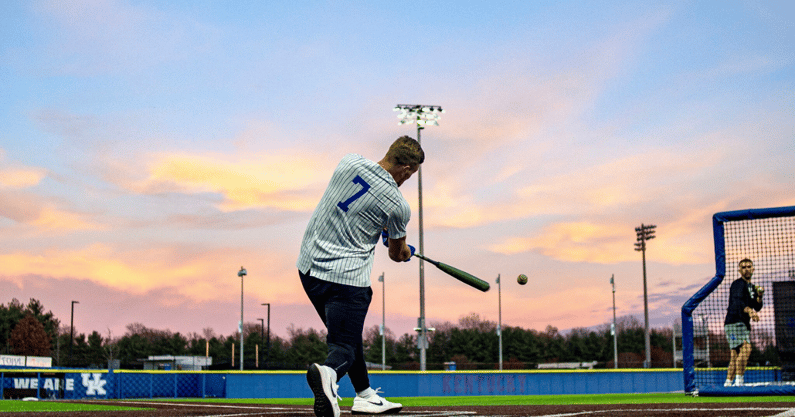 Will Levis throws darts. He drops bombs. He runs through opponents and jumps over tacklers. What can't he do? Well, he can hit a baseball too.
After rushing for four touchdowns against the Louisville Cardinals, Levis took home some hardware. Each year a Louisville Slugger bat is given to the Governor's Cup MVP as the Howard Schnellenberger Award. It turns out that Levis can put a baseball bat to good use.
Nick Mingione and the UK baseball team invited Kentucky's QB1 out to Kentucky Proud Park for a session of batting practice. Levis proved that he has some power behind that swing, driving one ball over the fence and out of the park.
We've seen Levis throw. We've seen Levis hit. A question remains unanswered, can Levis hit a baseball or throw a football farther?