What Coach Cal said at Tent City
[caption id="" align="alignnone" width="633"]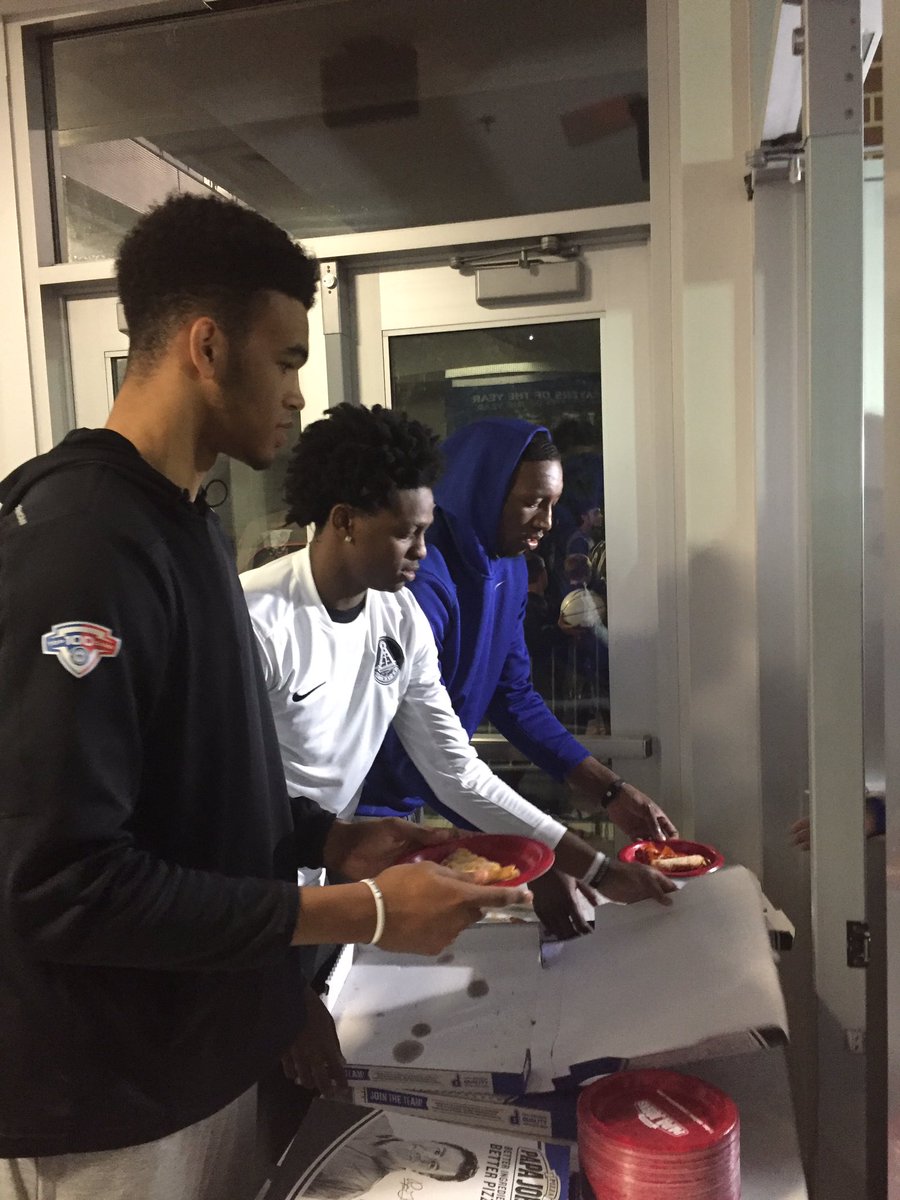 Players passed out pizza and signed autographs after Cal spoke, via CoachCal.com.[/caption] Coach Cal took the stage tonight for the fans at Big Blue Madness to talk about his 2016-17 team.
For the first time since he's coached the Wildcats, the entire team has been on campus all summer
.  Not only did it help them hone their skills and get them acclimated to college life, their early arrival gave them an opportunity to get to know each other off the court. "You got some alpha dogs.  They're competitive.  They want to win," he said. Fatigued from recruiting, Cal didn't have as many words as usual, although he did have a few jokes.  When he started to sniffle in the cold he asked, "Who am I, Donald Trump?" He added, "It's a defective mic." Calipari's on-stage appearance ended by stating
the charity celebrity softball game raised approximately $450,000 for Louisiana flood victims
.