What it's like to parachute into Commonwealth
[caption id="" align="alignnone" width="600"]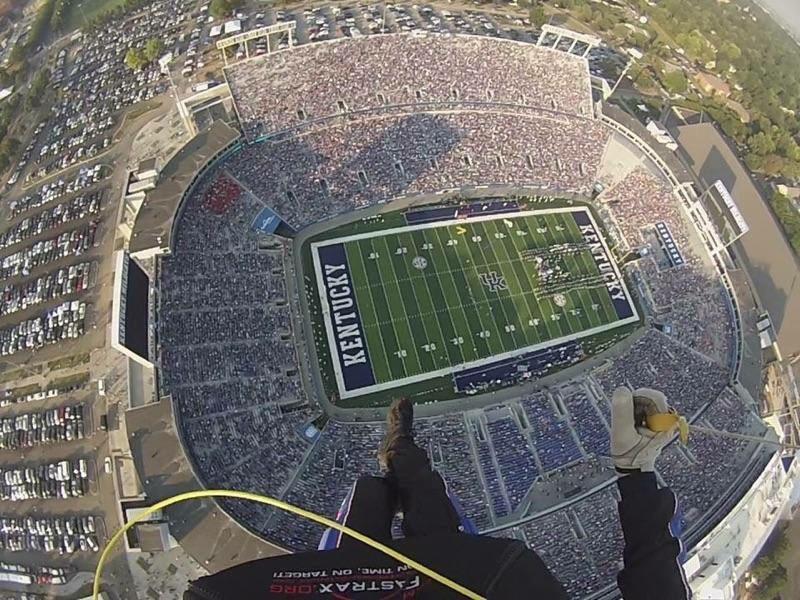 @shawnnapier2
[/caption] Ever wondered what it's like to parachute into Commonwealth Stadium? This photo from one of the Golden Knights parachutists before the Louisiana-Lafayette game will give you a pretty good idea. That's a long way down. Matt and I jumped with the Golden Knights on my birthday a couple years ago and it was awesome. They really know what they're doing and they do it a lot. The guy I was paired with had just landed at a Yankees game, the Statue of Liberty and a D-Day ceremony in France. I felt bad that he followed those up with me. Oh well. Hell of a time.
"Let's do it again. Let's run it back."
UPDATE
A reader pointed out it was the Fastrax parachute team landing in Commonwealth. The original release from UK said it would be the Golden Knights, so I just assumed that's who we saw. Either way, really cool photo.