What Vandy fans are saying about tomorrow's game
One of the few downfalls of being a Kentucky fan living in Nashville is dealing with Tennessee and Vanderbilt fans. (The other is being three hours away from Keeneland on opening day). For the most part, Vandy fans are harmless; they know they're not good enough in football to talk smack, and even when they do, it's under their breath with their noses in the air like entitled folk do. Even then, the Commodores have won four of the last five in the series, so us ex-pat Kentucky fans don't really have room to retaliate. With everything on the line for both sides headed into tomorrow's grudge match, I traveled down West End to take the pulse of the Vandy fan base. Just kidding, Nashville traffic is too bad for that. Instead, I checked their message board. (Yes, there are Vandy football message boards!) Here are the best posts I found...
The most Vanderbilt football message board post ever
We make fun of Vandy fans for being smart, but this post by "AlbertCamus" on
VandyMania.com
 is amazing:
I mean, you have to admire this post; it beautifully captures the angst of the Vandy fan base as its program, like Venice, slips slowly into the (SE)sea. I can picture Albert now, sitting in his mahogany-scented study in Belle Meade peering over his spectacles as he taps out his prose with purpose. When he was done, he probably leaned back in his chair and harrumphed softly before refreshing every minute on the minute to see the replies. Thankfully for Albert, the analogy kept rolling thanks to "tipsydog":
That. Is. So. Vandy. So much so that I'm almost expecting Kyle Shurmur to come out wearing a Venetian Carnival mask instead of a protective eye shield:
Even Vandy fans can be dumb
Don't worry, all of the posts weren't that highbrow. One message board member took offense to Stephen Johnson implying that Alabama's defense is faster than Vanderbilt's:
Now seems like a good time to note that Alabama's defense is ranked 8th in the country, whereas Vanderbilt's is ranked 73rd, a fact which several other posters recognized:
(No word on whether Johnson actually believes Vandy is a bunch of scrubs that couldn't beat Miss Daisy's preschool.)
A heated discussion about "Jeopardy"
What do you do when football is too depressing? If you're a Kentucky fan, you talk basketball; if you're a Vandy fan, you talk "Jeopardy."
Leave it to a Vandy fan to compare the contestant's Final Jeopardy bidding to Derek Mason's play calling:
How can you be a consistent football team when you have so many uniform combinations??
Like Kentucky, Vandy's all about using different uniform combinations, and one poster argued having so many different combinations is a microcosm for Vandy's inconsistency on the field this season.
Here is what Vandy's wearing on Saturday.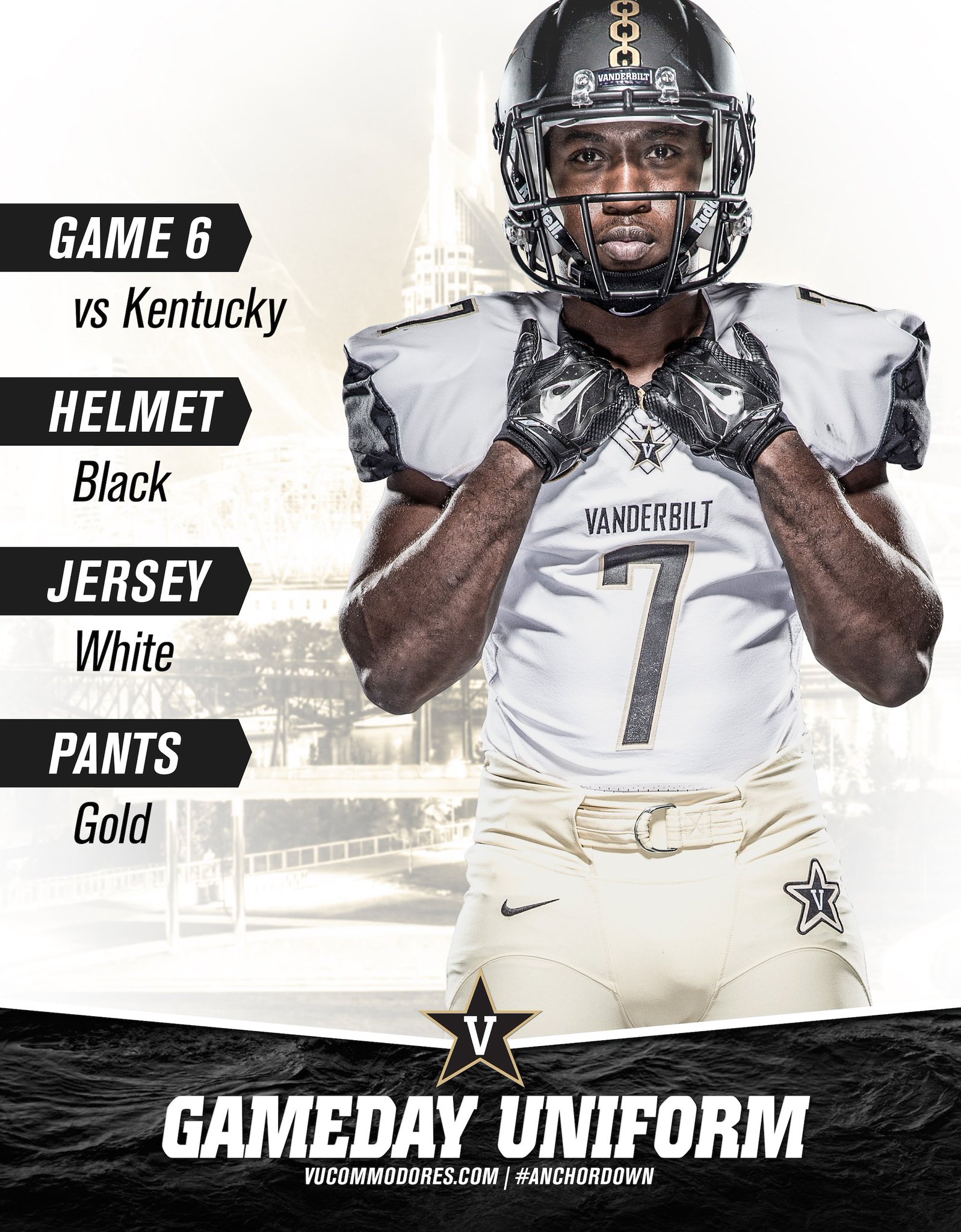 I love this response:
This person is clearly not a Tim Gunn fan:
To be fair, both Vanderbilt and Kentucky football do make us feel like this at times: