What's better? Lebron Jr's highlights, or Lebron Sr's reactions?
[caption id="" align="alignnone" width="1920"]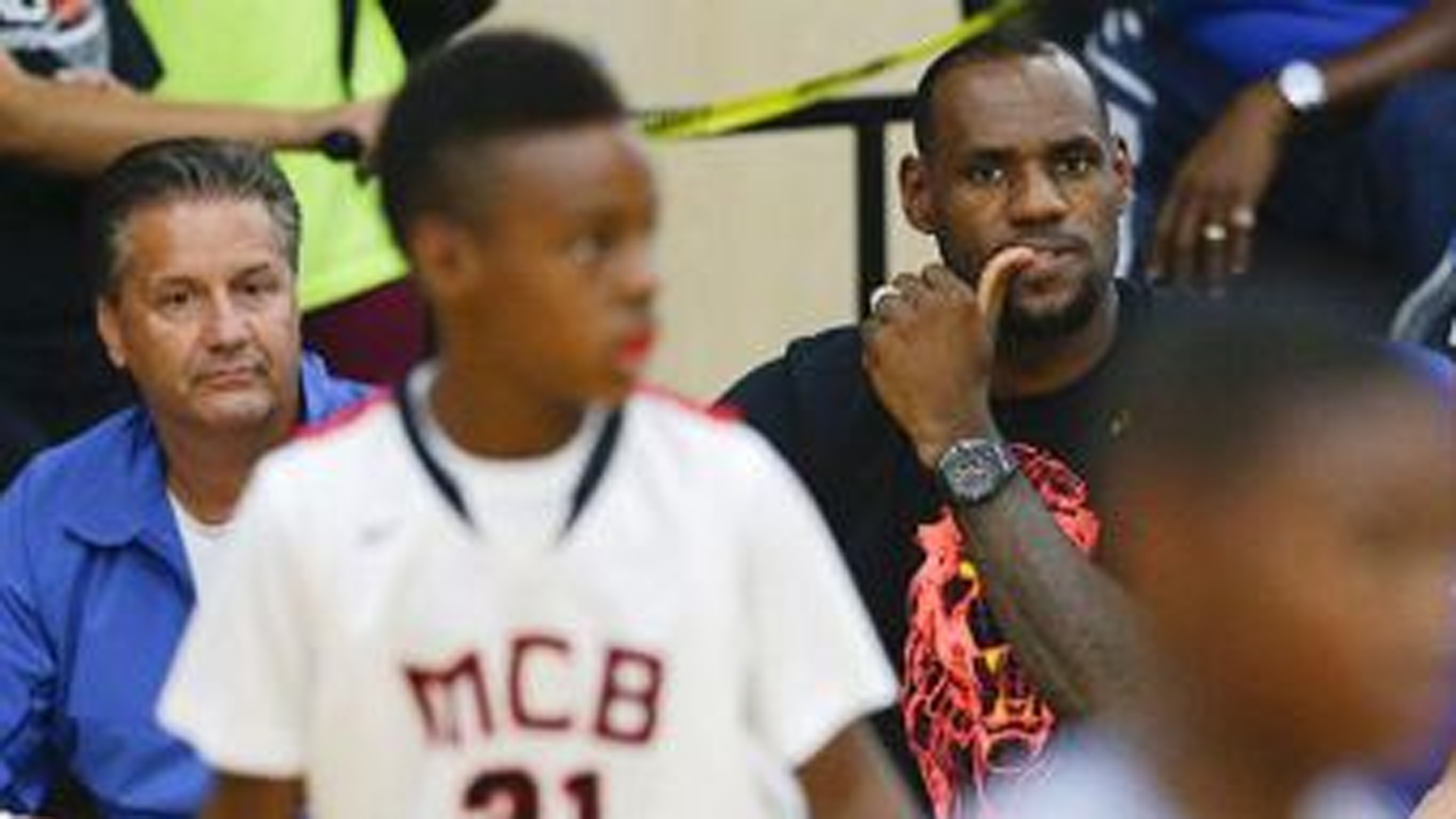 (Image via Sporting News)[/caption]
As he gets older, Lebron James Jr gains more and more media coverage.
And it's not just because of his name, this kid is the real deal.
 He probably could beat current players in a game of knockout. The highlights above are fun to watch, but what makes them even better is
his dad's reactions.
It's not everyday you see Lebron James in the stands of old school gyms. Can you imagine Lebron Jr's college announcement?  We still have a few years to wait, but it'll be a media frenzy for sure. Kentucky will hopefully be in his top 3, as he reportedly has offers from UK and Duke already.