Why Dre'Una Edwards isn't the same player this year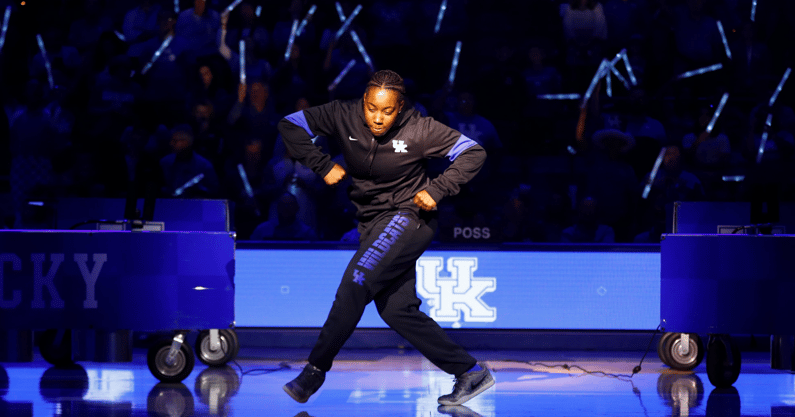 With Kyra Elzy behind the blueprint for Kentucky Women's Basketball, the storied 'Cats program is undergoing a major makeover. Perhaps nobody is more representative of this change than redshirt junior Dre'Una Edwards.
Edwards' long journey to success
Edwards traveled a difficult journey to get where she is now. The 6-foot-2 forward began her collegiate career at Utah. Though Edwards only played one season with the Utes, she left quite an impression. Edwards was named Pac-12 Freshman of the Year and showed impressive glimpses of potential throughout the season. Unfortunately, her season was cut short when she suffered a knee injury at the end of her freshman campaign.
With a difficult battle in front of her, Edwards decided there'd be no better place for her than at Kentucky. Edwards sat out her sophomore season due to NCAA transfer rules and prepared for her redshirt sophomore season. As a Wildcat, Edwards clawed her way back to success.
In her first season in blue and white, Edwards averaged 9.7 points and 6.1 rebounds per game. While these statistics would be satisfactory for most, Edwards isn't your common cat.
Getting in shape
Determined to fill holes in her game such as silly fouls or lackadaisical defense, Edwards worked with Elzy all summer to improve her game and conditioning. Elzy believes their hard work paid off.
"Being fit, will help [Edwards] all around. One, she won't rest on defense," Elzy said at Media Day. "So, she has really revved it up and it probably will keep her out of foul trouble since some of the fouls that she received was probably because she was not in the fitness level she needed to be in."
While Edwards' game will reflect her offseason labor, her body will show off her dedication, as well. Elzy said Edwards lost nearly 20 pounds this offseason. With less weight slowing her down, Edwards will be able to truly push her versatility to its maximum potential.
"Dropping all that weight definitely made me–my pace has been a lot better. I've been getting a lot faster. It's been amazing," Edwards said.
Edwards' improved versatility
For fans of Kentucky Women's Basketball, it may be difficult to imagine the athletic forward to become even more versatile. Last season, it wasn't surprising to see Edwards grab a board and go coast-to-coast, launch a deep 3-ball or even lock up a guard.
As often as Edwards would subvert an opposing team's expectations, one could argue she didn't do it enough. When examining the stats, Edwards was one of the Wildcats' best shooters from range last season. Edwards shot 41% from behind the arc, yet only attempted 29 3-pointers. It seems Edwards is ready to put up a lot more shots from deep this year.
"I have been shooting a lot," Edwards said. "I put up shots a lot; as much as I can. So that's definitely something I've been working on and expanding my game."
Developing mental toughness
While Edwards undoubtedly hardened her body this offseason, she may have strengthened her mind even more. Edwards admitted that she's occasionally struggled to keep her emotions in check in the past. These mental slumps have cost her time and success.
As one of the most influential and energetic players on the team, Edwards is ready to funnel her emotions in the right direction.
"There's times where I'm really, really frustrated and that can be a bad thing. We've been working on a lot this summer turning that into positive energy," Edwards said. "If I see that I missed a layup or something and I'm frustrated with myself, I realize, 'well, it's not just about you, it's about the team.'"
A different Dre'Una Edwards
With as many changes as Edwards has made this offseason, one can only assume to see a new product on the floor. While 'Cats fans haven't been able to see this new product in full action, Elzy has and she's handing out customer satisfaction guarantees.
"She's leading the break, she's shooting the three, she's crashing the offensive rebounds — you will see a different Dre'Una Edwards this year."