Will Levis' new NIL deal includes weekly golf outing with teammates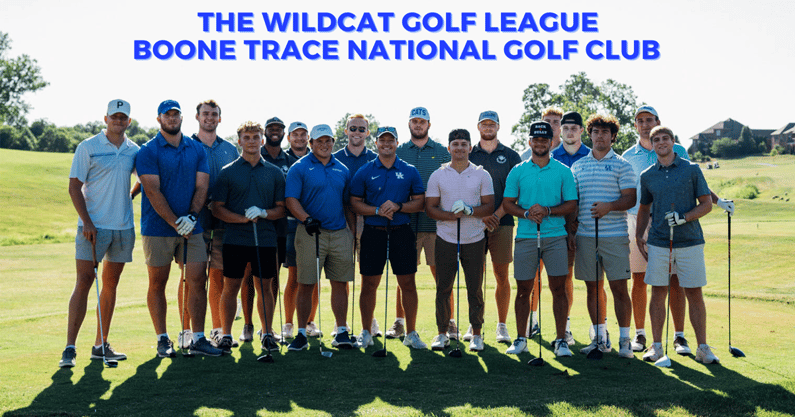 Kentucky QB1 Will Levis has another NIL deal in his portfolio and this one comes with free golf for Levis and his teammates.
Athlete Advantage announced today a new partnership between Levis and Boone's Trace National Golf Club in Richmond, Kentucky. Through the deal, Levis will form the "Wildcat Golf Club," a 14-man league featuring Levis and thirteen of his Kentucky Football teammates. For six weeks, the players will play one competitive nine-hole round a week at Boone's Trace to escape the grind on campus. In return, they will use their social media platforms to share scenes from the 120 beautiful acres at Boone's Trace.
An avid golfer when he's not slinging the football, Levis said of the partnership, "Golf is one of my favorite ways to relax and I appreciate everyone over at Boone's Trace for providing myself, as well as my teammates with the opportunity to unwind while doing something that we all enjoy."
For more on Levis' love of golf, here's a glimpse into his game via a TikTok he shared earlier this month.
Offensive lineman John Young and backup quarterback Beau Allen are among the participants in the Wildcat Golf League. Levis and Young attended the Masters earlier this year.
Once the league gets going, KSR will send a spy out to Boone's Trace to cover one of the outings. (That spy is me.)
Also, he missed a big opportunity to call this the LEV Tour.