Newsstand: Michigan standout Hunter Dickinson named Big Ten's top center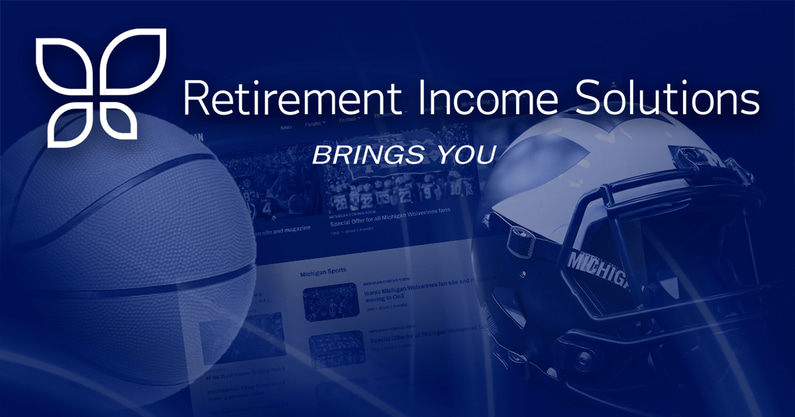 Tweets Of The Day
Michigan Wolverines basketball junior center Hunter Dickinson was named the Big Ten's top center heading into the 2022-23 season by college hoops content creator Ant Wright.
Last year, led Michigan in scoring for a second consecutive season and helped lead the Wolverines to their fifth straight Sweet 16 appearance. The 7-1, 260-pounder averaged 18.6 points, 8.6 rebounds and 2.3 assists per contest, while shooting 56.3 percent overall and 32.8 percent from beyond the arc. He's determined to be even better next season, saying he's planning to up his three-point shooting numbers among other areas he's working on.
Above all, though, Dickinson wants to win — and cementing his legacy as a Michigan great played a factor as well.
"You talk about that legacy stuff, that stuff means a good deal to me," Dickinson explained on the Defend The Block podcast. "Hopefully, if I continue my play, who knows what'll happen with that. I know my goal this year, academically, is definitely to try to graduate. I'd be really proud of myself if I'm able to accomplish that goal. I know my parents would be really proud of me. It's something I feel like I would be taking full advantage of the college experience if I'm able to accomplish that. 
"That legacy stuff does mean something to me. If I were able to … I can't even think that far ahead, but whatever happens, happens — and I'm just going to try to leave my mark before I leave this university."
On3 Consensus four-star defensive lineman Xzavier McLeod will be taking an official visit to Michigan beginning today. He wasn't fully locked in until Thursday, but will indeed make his way to Ann Arbor. The Camden (S.C.) High product is ranked the No. 225 overall player in the class of 2023 on the On3 Consensus.
Four-star DeSoto (Texas) High wide receiver Johntay Cook continues to rave about his Michigan official visit on social media. The nation's No. 36 overall player per the On3 Consensus was on campus earlier this week. While Texas has the lead for now, Michigan could be rising in his recruitment.
Quote Of The Day
"I loved every part of it. The facilities were nice. Coach (Ron) Bellamy is a great coach. Coach (Jim) Harbaugh was great to talk to. I definitely loved it up there. I'm going to definitely try to get back up there this summer."  

Charlotte (N.C.) Providence Day On3 Consensus four-star 2024 wide receiver Jordan Shipp on his Michigan visit
Headlines Of The Day
• EJ Holland, The Wolverine: Consensus four-star WR Jordan Shipp recaps summer visit to Michigan
• Clayton Sayfie, The Wolverine: Why J.J. McCarthy believes Michigan is doing NIL 'the right way'
• Clayton Sayfie, The Wolverine: What ESPN's FPI says about Michigan football: Projected record, strength of schedule, Big Ten title odds, more
• EJ Holland and Trevor Ritchie, The Wolverine: Spaces: Official visitors, fan questions and the latest on Michigan recruiting