Huskers confirm Texas Tech DT transfer Devin Drew is Lincoln, cleared for fall camp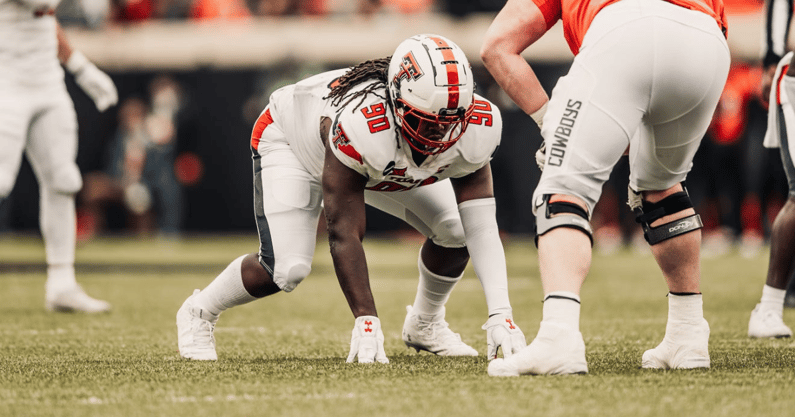 The Nebraska football program announced on Tuesday evening that Texas Tech defensive lineman Devin Drew arrived in Lincoln and has been cleared to participate in fall camp.
According to an NU source, the 6-foot-2, 280-pound junior is expected to join the Huskers for Wednesday morning's practice.
A native of Kansas City, Missouri, Drew spent two seasons at Iowa Western Community College and then the past two years at Texas Tech. He appeared in 23 games and made 12 starts (11 last season) with the Red Raiders, posting 55 tackles and 10 quarterback hurries.
NU adds two new defenders in Drew, Brandon Moore
Drew became the second addition to Nebraska's defense in as many days, as he joined former Central Florida and Florida State defensive back transfer Brandon Moore, who was added to the roster on Monday.
Unlike Drew, Moore came to NU as a walk-on. His connection to the program stems from a pre-existing relationship with head coach Scott Frost and defensive backs coach Travis Fisher from their season together at UCF.