Kyle McCord turning heads on practice field, Black Stripe removed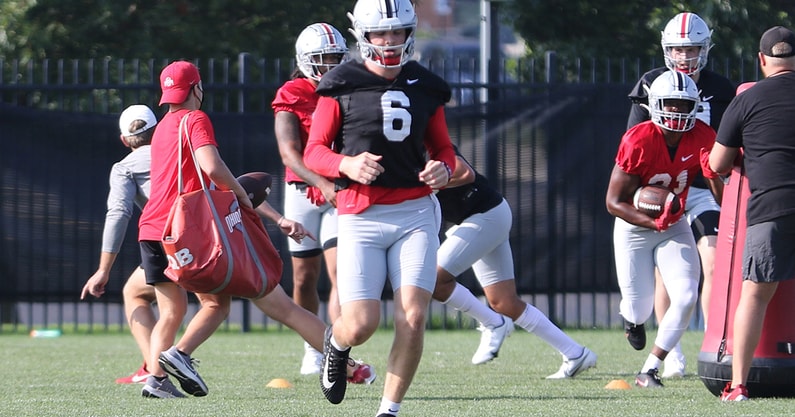 COLUMBUS — Kyle McCord isn't slowing down at Ohio State.
The spring success came more easily than seemingly could have been expected for an early enrollee. The first week of training camp has continued that trend with some jaw-dropping throws and solid command of the attack for a freshman quarterback. And heading into a key scrimmage on Saturday, McCord has a realistic shot at claiming the backup job while continuing to push presumptive starter C.J. Stroud.
That Black Stripe on his helmet never stood a chance of sticking around for long, and now it's officially gone.
McCord was ceremonially welcomed into the Ohio State brotherhood on Thursday, the latest sign that he's well ahead of schedule in validating his five-star recruiting status.
"I thought the spring was a great opportunity for me to learn," Kyle McCord said before camp started last week. "Getting here in January, I really thought that helped me get a head start in the playbook. Then just lifting with [strength coach] Mick [Marotti], my body is completely different from the time I got here. Spring ball went really well. I felt a lot of it was just getting adjusted to how things are run here and learning the playbook. I feel like around Practice No. 11 or 12, I started getting comfortable and hitting my stride. I felt like I did pretty good in the spring game. So, I was just trying to use that momentum into the summer, and I felt like I had a really good, productive summer as well.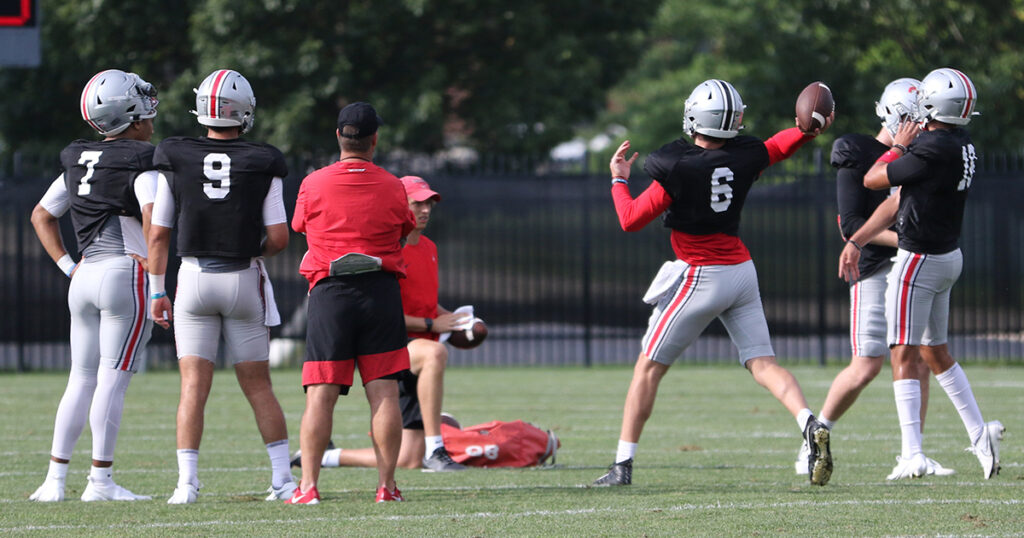 "Obviously there's still a lot to learn. But I feel like I've adjusted a lot better than I was [in spring]."
McCord's work in March and April was still plenty impressive, even with so many lessons thrown at him in a hurry as he jumped right into a three-man battle to replace quarterback Justin Fields.
Starting with a deep ball right off the bat in the spring game and continuing with a handful of attempts that put his accuracy and arm strength on full display, McCord's seemingly rapid transition was one of the most notable surprises in that April scrimmage.
Another big one is looming on Saturday. Kyle McCord will go into it with the black stripe gone as a full-fledged member of the Buckeyes.