Evaluating Buckeyes heading into spring homestretch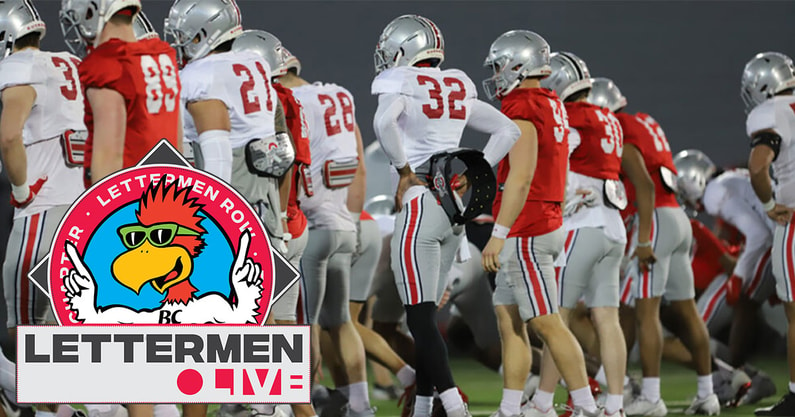 COLUMBUS — Ohio State is hitting a critical stretch of spring practice.
With less than two weeks remaining until the spring game, the Buckeyes still have plenty to accomplish before the end of the 15 spring sessions. And Lettermen Live is back at Roosters to break down everything Ohio State football.
Former Buckeyes Bobby Carpenter and Justin Zwick were joined as always by Lettermen Row reporters Austin Ward and Spencer Holbrook for the winding discussion as the program hits a critical stretch of important spring practices. There will be plenty more coverage about Ohio State coming this week with two more practices on deck, and the crew made sure to dive in with insight from what they saw at a rare open practice on Saturday morning.
Who stood out during the open session on Saturday? How can the Buckeyes continue to get better on offense, even with the top unit in the country? Are under-the-radar guys beginning to pop up and surprise folks in the spring? The crew analyzes every angle at Roosters.
Among the other topics discussed at Roosters for Lettermen Live:
How the Buckeyes are progressing on the defensive side of the ball as the full reconstruction under new defensive coordinator Jim Knowles continues
The next steps of the spring, which includes three practices this week and three more next week, will be the most important
Appetizer Tuesday, which this week will feature fried pickle chips for just $2.
Breaking down the spring game at Michigan and why that program had such low attendance
Birm missed the show because he has jury duty, and we can't wait to hear updates from that next week.
As always, Lettermen Live is hosted by Roosters on Olentangy River Road in Columbus.
Check it out in the link below and find more episodes that breaks down Ohio State on Lettermen Row video content on our YouTube channel.