Scarlet Sunrise: New Buckeyes staffer earns major player personnel award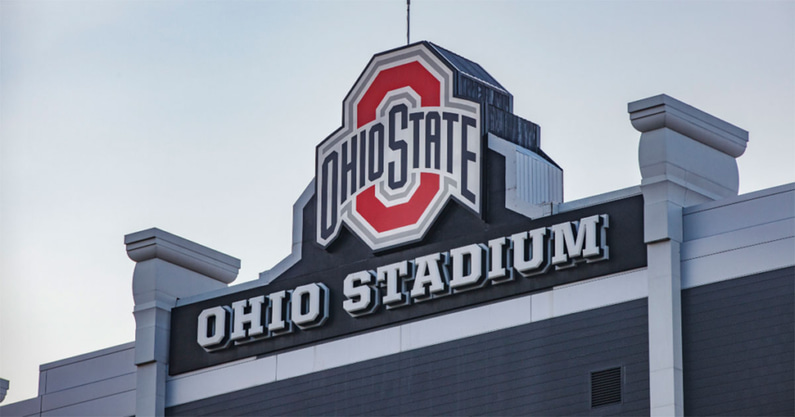 Good morning, Ohio State fans, and welcome to the Scarlet Sunrise. Football will always be our focus, but every day we'll cover news, notes and analysis from across Buckeyes sports. Join us each morning to get caught up on everything you missed in the world of Ohio State football, recruiting, basketball and more in Scarlet Sunrise.
New Buckeyes staffer earns major player personnel award
Zach Grant just joined the behind-the-scenes staff at Ohio State a few months ago.
He is still collecting recognition for the work he did at his previous stop. Grant was named the Player Personnel Director of the Year by FootballScoop.com on Tuesday, a big honor Grant earned during his time at Western Kentucky.
Grant helped the Hilltoppers bring in transfer portal additions, including quarterback Bailey Zappe and prolific offensive weapons, all additions that helped them go 9-5, appear in the Conference USA title game and win a bowl game.
Now he is the Director of Player Personnel with the Buckeyes, and he's bringing a major accomplishment with him in his new job.
New Tim May Podcast episode
The NFL draft is officially in the books, and Ohio State had another huge weekend of future pro stars.
So of course, the Tim May Podcast is back with another full episode to break down every angle of how the draft played out with a major guest.
Tim welcomes FootballScoop staff writer and insider Zach Barnett, who works on a staff that routinely breaks college football news and analyzes the landscape of the sport, on the show to talk about his draft points system and break down who the real winners of the NFL Draft were — from a college football perspective. Zach provides insight into the draft as well as name, image and likeness and the state of the sport during a truly turbulent time for college athletics.
The draft talk was certainly entertaining. But so was the rest of the 30-minute conversation with the college football insider and draft analyst.
You will not want to miss that and plenty more Buckeyes news and analysis in another edition of the Tim May Podcast as the NFL Draft wraps up.
Is top Buckeyes receiver target closing in on decision?
Ohio State has been recruiting five-star wide receiver prospect Carnell Tate for more than a year. Tate is certainly keeping the Buckeyes in his mind as he makes visits elsewhere.
On3 national recruiting analyst Chad Simmons caught up with Tate to discuss his plans. Part of that can be found below:
Nothing is set yet for Carnell Tate, but he would like to make a decision early in the summer. The five-star wide receiver has taken official visits to Tennessee and LSU this spring, he plans to be at Georgia in June (10-12), and then a decision could come.

"I want to commit this summer," Tate told On3. "I feel like I am closing in on a decision. June is when I have been thinking about committing, but nothing is set yet. I feel like I am definitely getting closer."

Tate, the No. 19 prospect in the On3 Consensus, almost committed last fall. Notre Dame and Ohio State were the schools of focus at that time and he set a commitment date for early October before deciding to take more time.
READ: 5-Star WR Carnell Tate is 'closing is on a decision'
Are you subscribed yet?
Are you ready to get all your latest Ohio State news in one place? Become a member of Lettermen Row today. With your Lettermen Row/On3+ membership, you'll not only have access to the everything that's happening with the Buckeyes, but you'll also be able to peruse other fan sites within the network to hear just how rivals are feeling about Ohio State, as well. Make sure to follow along on Twitter, Instagram and on Youtube for all the latest Ohio State news you need to know.