WATCH: Ole Miss coordinators Chris Partridge and Charlie Weis, Jr., break down the first week of fall camp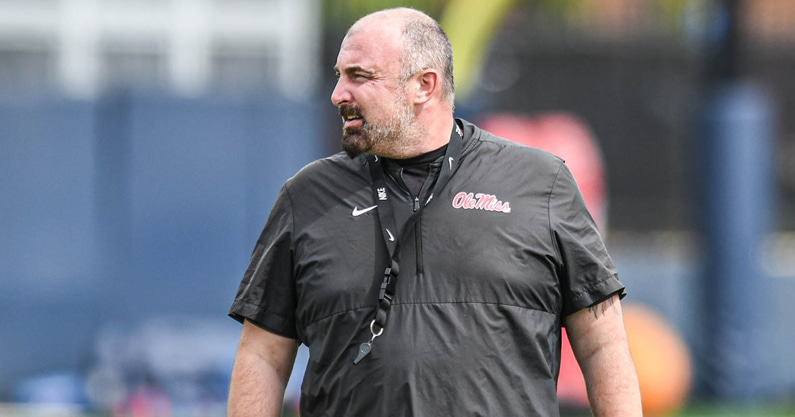 Ole Miss coordinators Chris Partridge and Charlie Weis, Jr., met the media for the first (and likely only) time this season following practice on Thursday.
The Rebels are three practices into fall camp, which culminates with their season opener against Troy September 3.
Partridge is in his first year as the primary defensive coordinator, though he continues to share the duties. He was elevated to play-caller in the off-season following the departure of DJ Durkin to Texas A&M. Mo Crum was hired away from Western Kentucky to coach linebackers and assist Partridge.
"Just as excited as I was last year," Partridge said of the added responsibility. "I just look to do my part and contribute any way I can. I'm fired up. I think we've got a great bunch. We've got 52 guys in camp and they're all competing and they're all hungry. We want to be violent, we want to be aggressive (and) we want to make plays.
"So, I don't get any more excited for my role. I just do the role that is asked of me. My role is to call the shots and call the defense, and I'm going to do it to the best of my ability."
Weis, Jr., is in his first year at Ole Miss.
He formerly coached under now-third-year Ole Miss head coach Lane Kiffin while the latter was at FAU. Weis, Jr., replaces Jeff Lebby, who, like Durkin, left in the off-season. Lebby took the same position at Oklahoma, his alma mater.
What will the offense look like under Weis, Jr.? More importantly, what is his early view of the quarterback race between Jaxson Dart and Luke Altmyer? Weis, Jr., coaches quarterbacks, too.
No one has a better perspective.
"They're both really talented players, but the thing I love about them is they're the hardest workers you're going to find," Weis said. "They're always watching tape on their own, doing studies on their own. Doing workout stuff over the summer. Doing the best job that they can possibly do to position themselves to win the job.
"I think the biggest compliment I can pay both those guys is they're intelligent and they're both really hard workers. Obviously everyone's skillset is a little bit different and all that right there but they've both done a tremendous job of getting themselves ready for fall camp."