5-Star Center Vincent Iwuchukwu Signs With USC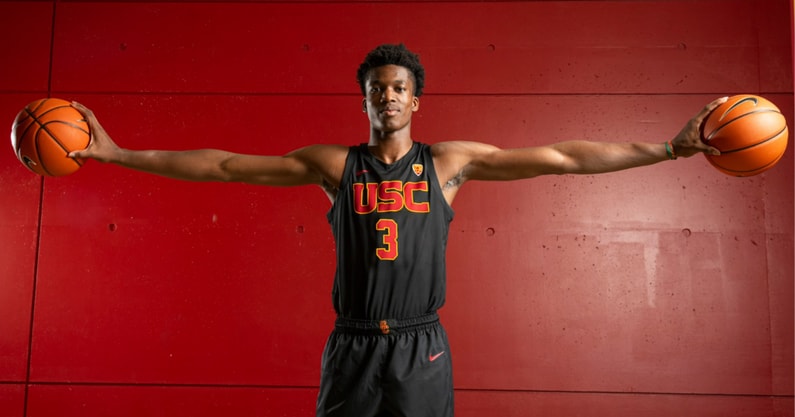 USC signed arguably the best center in school history two years ago in Evan Mobley and hope to get similar results from 5-Star Nigerian center Vincent Iwuchukwu from Monteverde Academy (FL).
Iwuchukwu chose the Trojans over offers from UCLA, Baylor, Arkansas, Florida St., Florida, Georgia, Kansas, Oklahoma St., Purdue, TCU, Texas, Texas Tech, Washington and West Virginia.
USC currently has the No. 5 overall ranked recruiting class for 2022 and No. 1 in the Pac-12 ahead of UCLA and Oregon.