Spencer Rattler calls out 'unfair treatment' of DJ Uiagalelei at Clemson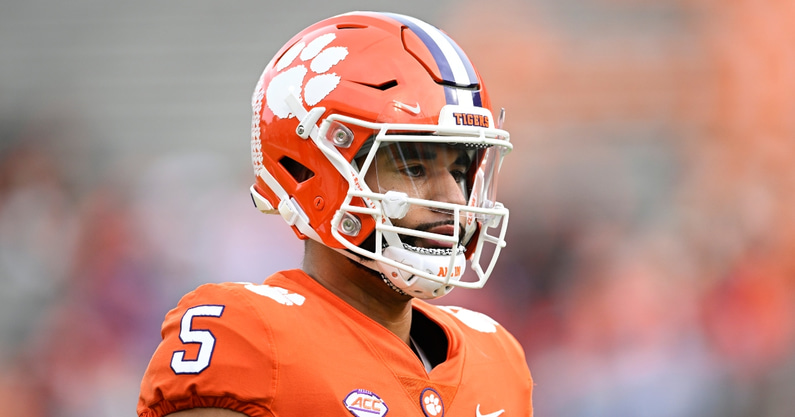 There are a lot of similarities between South Carolina quarterback Spencer Rattler and DJ Uiagalelei at Clemson besides the fact that they're playing one another on Saturday. These are both five-star quarterbacks, in the Class of 2019 and 2020 respectively, who never lived up to expectations. Because of this, they've both received their fair share of criticism in recent years.
Spencer Rattler sees how DJ Uiagalelei is treated and doesn't think it's fair, especially given what Rattler knows about him.
"I've been to camps with him," Spencer Rattler said. "You know he was a big time guy coming out of high school as well. I think he's a good player."
CLICK HERE to subscribe for FREE to the On3 YouTube channel
"A lot of people–he went through kind of what I went through at OU, I guess, but he's a great guy. Comes from a good family. He's a good dude. His younger brother is a good guy too," Spencer Rattler said.
"You know, he's been through a lot, a lot of it unfair treatment. He's a great player and he does a lot of great stuff for them. So, you know, we're definitely going to have to be focused on him this week, trying to stop them, and best of luck to him. That's my guy."
Clearly, Spencer Rattler has taken some issue with how DJ Uiagalelei has been treated. This season there has been heavy criticism of him for not living up to expectations and head coach Dabo Swinney has benched him in more than one game, similar to what happened to Rattler in 2021.
Spencer Rattler took a shot at the PAC-12
While talking about what he wanted to accomplish this season, Spencer Rattler seemingly took a shot at the PAC-12 and his former coach and teammates who left for USC.
"Really, just not back down from competition. You know, could have went to the PAC-12 or somewhere like that. You know, there's defenses here that get you better as a player," Spencer Rattler said.
"I wanted to come here and win a lot of big games, which we have been doing and we still got games to finish out. So, you know, I wanted to improve all areas, but really just help this program, and I feel like we've done a good job and we've got to finish out even stronger. So, we're still going. That's the focus. Laser focus."