Walter Nolen visiting Tenneesse for Ole Miss game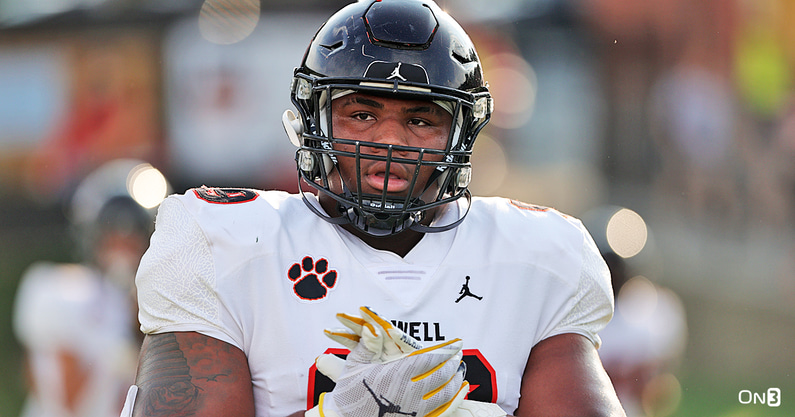 Powell (Tenn.) High five-star defensive lineman Walter Nolen is confirmed for his visit to Tennessee this weekend to watch the Volunteers take on Ole Miss.
On3's Chad Simmons talked with Walter Nolen last week about his visit schedule and this scheduled unofficial visit to Tennessee.
"On visits is when I get the best feel for the players, the coaches, the atmosphere, and I will learn a lot," Nolen said.
According to 247Sports' Steve Wiltfong, Walter's brother and family will be joining him for the game.
Warren Nolen is a 2025 offensive lineman who holds an offer from Tennessee, as well as Florida, Georgia, Michigan and Texas A&M. Tennessee was Warren's first offer.
Walter Nolen is still hoping to set up an official visit to Tennessee
Saturday's visit will be an unofficial one for Nolen. He is still working on scheduling an official visit to Rocky Top.
"I am working on figuring out my official visit date with Tennessee," Nolen told Simmons. "Nothing is set for that yet. It could be later this season or right after the season. I am not sure."
Tennessee is in need for a recruit on the level of Walter Nolen. The Volunteers have struggled to compete at the top of the SEC for over a decade.
They currently sit at 4-2 in the SEC.
But Nolen said he thinks the coaches are doing a good job with the team and wants to see them continuing to get back each week.
"I see improvement," Nolen said. I have watched them play a lot this season, and I see a lot of improvement. The team improving this season, and I like how the team is playing differently this season compared to last season."
With that being said, Texas A&M are considered the favorites for Nolen's commitment.
"The Aggies are likely the school everyone else is chasing," Simmons said.
Nolen is not the only top commit heading to Tennessee this weekend
Nashville (Tenn.) Montgomery Bell Academy consensus four-star quarterback Marcel Reed and Fort Mill (S.C.) Catawba Ridge sophomore quarterback Jadyn Davis will also be in Knoxville this weekend.
Davis is considered by many to be the best quarterback in the 2024 recruiting cycle.