2022 SEC Preview: The most important newcomer for every East Division team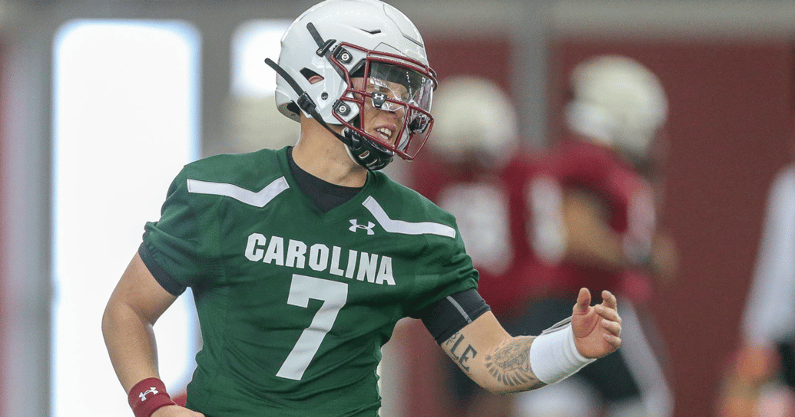 SEC Media Days are right around the corner, so now is a good time for a refresher on who is and isn't on SEC rosters for the upcoming 2022 season. 
Earlier this week, I noted the most important departure from every team in the conference, and today, I'll look at a key offseason addition — by transfer or incoming freshman — at every SEC East school. 
We looked at the SEC West yesterday, so today's most important newcomers include a couple of freshmen receivers and several transfers including a former preseason Heisman Trophy favorite.
The most important newcomer for every East Division team
Torrence followed head coach Billy Napier from Louisiana-Lafayette to Florida, and the 6-6, 335-pound guard is projected as one of the better interior linemen in the SEC. Torrence started 11 games for the Cajuns in 2021, earning first-team All-Sun Belt honors. Despite his limited time in Gainesville so far, Torrence has already emerged as a leader on UF's OL, helping the rest of the unit learn Napier's offensive scheme after spending three seasons in the system.
The Bulldogs were the only SEC program not to add a single player from the transfer portal — a significant note considering they set a record with 15 players drafted. Kirby Smart signed another Top 3 class loaded with 5-stars, with pass rushers Mykel Williams and Marvin Jones Jr. likely to have roles as rotational edge rushers. But in terms of potential 2022 impact, one of Georgia's blue-chip defensive backs — UGA signed five 4-star or better DBs — could emerge as a starter by season's end. Starks is a 6-1, 205-pound buzzsaw at safety. He was swimming a bit this spring, but the 5-star freshman flashed enough potential that with some seasoning, he could earn one of the few open spots on Georgia's defense. A couple of other names to watch: Freshmen corners Daylen Everette and Jaheim Singletary. 
KENTUCKY — WR Tayvion Robinson
The Wildcats plucked the Virginia Tech playmaker from the portal, hoping Tayvion Robinson can come close to replicating Wan'Dale Robinson's role in their offense. That seems like a big ask (Wan'Dale was No. 2 in the SEC in yards and receptions), but the former Hokie did have 44 receptions for 559 yards and five touchdowns in 2021. Robinson is also a threat as a punt returner, taking one to the house last fall and averaging 12.6 yards per return — tops in the ACC. 
Eli Drinkwitz won a major recruiting battle last October when it landed 5-star in-state wideout Luther Burden over SEC giants Alabama and Georgia. The East St. Louis wideout was the buzz of Mizzou's spring practice, quickly becoming a fixture with the 1s. He caught a touchdown in the Tigers' spring game. Missouri doesn't lack weapons on the perimeter, but Burden's unique frame (he's a hair under 6' but over 210 pounds) and skill-set (he's fast and a bear to tackle) positions the freshman to make an early impact this fall. 
SOUTH CAROLINA — QB Spencer Rattler
The Gamecocks started four quarterbacks last fall — their most in 31 years. That shouldn't be an issue in 2022, as Shane Beamer landed one of the marquee gunslingers in the portal in former 5-star Spencer Rattler. While the Oklahoma transfer wasn't the expected superstar with the Sooners, there's been some real revisionist history about Rattler's play. He was awesome as a freshman (28 touchdowns to seven interceptions, completing 68% of his passes) and was mostly fine last season (74.9% completion) before a terrible performance against Texas, which cost him the starting job. At minimum, Rattler should bring life to an offense that ranked second-to-last in a bevy of categories in 2021. 
The well-travelled USC transfer landed at Tennessee this offseason and is positioned to compete for a starting job in Josh Heupel's go-go-go attack. McCoy has battled various injuries and off-the-field issues, and has just 21 career catches. Still, the former 5-star recruit has the pedigree and physique (6-3, 220-pounds) to become a playmaker with the Vols. Tennessee returns the SEC's leading receiver in Cedric Tillman, but Velus Jones (62 receptions) and JaVonta Payton (six touchdowns) are off to the NFL, so snaps are available. It's up to McCoy to grab his spot. One other new name to watch with Tennessee: Marquarius 'Squirrel' White. The 5-10, 165-pound wideout was just a 3-star signee in the 2023 class but he made waves this spring and could factor into the slot for the Vols this fall. 
VANDERBILT — WR Jayden McGowan
The 3-star freshman signee was one of the standouts of Vanderbilt's spring practices, catching a touchdown in the spring game and flashing his versatility as a weapon in the slot, backfield or as a returner. McGowan is just 5-7, 177 pounds, but he's speedy (something the Commodores' offense lacked in 2021) and tough. Ideally, Vandy will get the ball to McGowan in a variety of ways by using him in the quick-game (screens, jet sweeps), as a traditional wideout and as a punt returner.