Big 12 forms committee to explore expansion immediately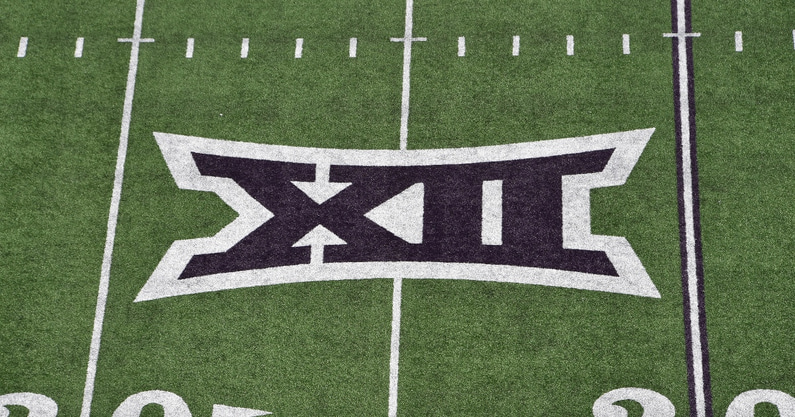 The Big 12 will move forward with expansion, and they have formed a committee to get the effort underway. 
Following the Pac-12's Thursday announcement that the conference would not be pursuing expansion, the now-fractured Big 12 conference will begin their efforts immediately.
The committee is composed of Texas Tech AD Kirby Hocutt, Baylor AD Mack Rhoades, Kansas chancellor Doug Girod and Iowa State president Wendy Wintersteen. Additionally, former West Virginia AD and XFL commissioner Oliver Luck has been hired as a consultant for the efforts. Luck was tabbed as a potential replacement for Pac-12 commissioner this spring following Larry Scott's departure.
"Right now, our complete focus is to make the Big 12 as strong as it can possibly be," Hocutt said. "I expect that Texas Tech will play a leadership role in that. We're going to continue to be part of the power-five structure in college athletics."
The committee will meet with the Big 12 presidents Friday and will meet in-person next week with the conference's athletic directors and media and television consultants. Obviously, commissioner Bob Bowlsby will be heavily involved in discussions as well. The group will "guide conversations as to how [they] can rebuild the Big 12 conference to be as strong as possible."
BYU to the Big 12? They have the TV viewership for it
Commonly mentioned teams the conference could consider adding include Boise State, BYU, Cincinnati, Houston and UCF.
Perhaps the most important consideration when choosing who to pursue in the expansion process: television eyeballs. According to The Athletic, BYU is a serious contender already being discussed. As Max Olson and Andy Staples cite, BYU has similar television viewership to the middle of the pack in the Big 12.
"Between 2015 and '19, the median audience Big 12 teams (minus games involving Texas and Oklahoma) drew for 36 games broadcast on ABC, Fox or ESPN was 1.786 million viewers," they wrote. "BYU's numbers were comparable; the Cougars' median audience in 16 games broadcast on those channels was 1.64 million. For 104 games broadcast on ESPN2, ESPNU, Fox Sports 1 or Fox Sports 2, the remaining Big 12 schools drew a median audience of 482,000. BYU drew a median audience of 682,000 from 20 broadcasts on those networks."
Additionally, BYU's 2020 game against Coastal Carolina drew 1.212 million viewers on ESPNU. That is the largest audience for an ESPNU game since 2015 and the fifth-largest in the history of the channel. 
The Cougars had a dream season last year, going 11-1 with No. 2 overall NFL Draft pick Zach Wilson at the helm. 
Expansion plans just the latest announcement in a field of realignment news
The expansion announcement comes just three days after the ACC, Big Ten and Pac-12 formalized an alliance citing shared principles and the ability to schedule high-level games. The move is seen as a counter to SEC expansion which will bring Texas and Oklahoma into the conference no later than 2025. 
Hocutt not-so-subtly commented on the recent realignment decisions in college football.
"I'm not sure that we've ever seen so much distrust and just turbulence within college athletics as we're seeing now," Hocutt said. "And it's really unfortunate, the lack of relationships and trust. I think we've got to really re-establish some foundational aspects of college athletics as we move forward because things are changing and they're changing fast. It's a different time, and it's going to be different in the next five or 10 years."