CBS Sports ranks Top 20 transfer contributors so far in 2022-23 basketball season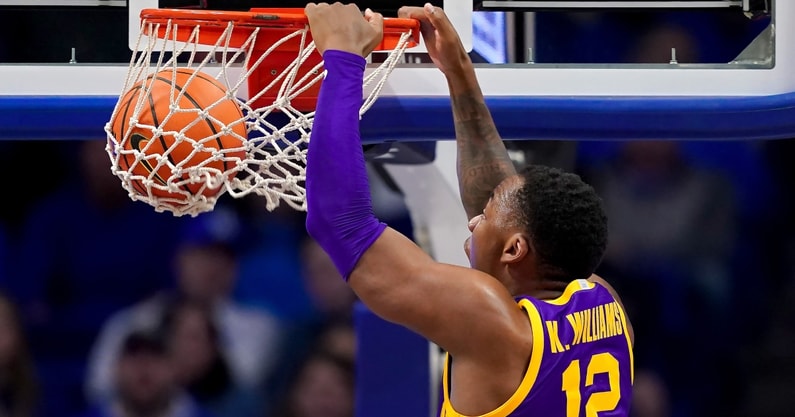 The NCAA Transfer Portal has become a key piece of college athletics, changing how teams build their rosters. So, as conference play kicks into high gear, CBS decided to rank transfers to this point in the season.
According to Kyle Boone, who compiled the list, he originally wanted to put together a list of 10 players. However, he found, "tried to do a top 10 list but there were too many deserving players worth mentioning so a top 20."
Boone goes on to say that he included traditional individual statistics, as well as team success.
CBS' top-20 college basketball transfers
Here are the 20 best transfers in college basketball, according to CBS:
CBS has ranked Terrence Shannon Jr. as the top-ranked transfer this season. A former four-star recruit in the Class of 2019, he made the move from Texas Tech to Illinois. Close behind him are Kendric Davis and KJ Williams.
Three players, Kendric Davis, Landers Nolley, and Emoni Bates are currently playing for mid-major schools. Bates, it should be pointed out, was a five-star recruit, the best small forward, and the fifth-ranked player overall in the Class of 2021, according to the On3 Consensus. He made the move to Eastern Michigan from Memphis, where Davis now plays.
Two conferences, the SEC and Big East, are tied for the most transfers in CBS' top 20, with five players each. However, the SEC has three of the best six players.