Dan Mullen reveals his top five players from Week 3
Former Florida and Mississippi State head coach Dan Mullen has since transitioned to a role as an analyst for ESPN, and with that comes his takes on the college football landscape. Following Week 3's exciting action, Mullen ranked his top five player performances across all of college football that impressed him most over the weekend.
There were plenty of options to choose from as a multitude of players had breakout performances, but Mullen narrowed it down to reach his top five. The list features no quarterbacks with Mullen making a separate list exclusively for signal callers, but his Week 3 top five consist of a multitude of pass catchers and a pair of running backs that took care of business this weekend.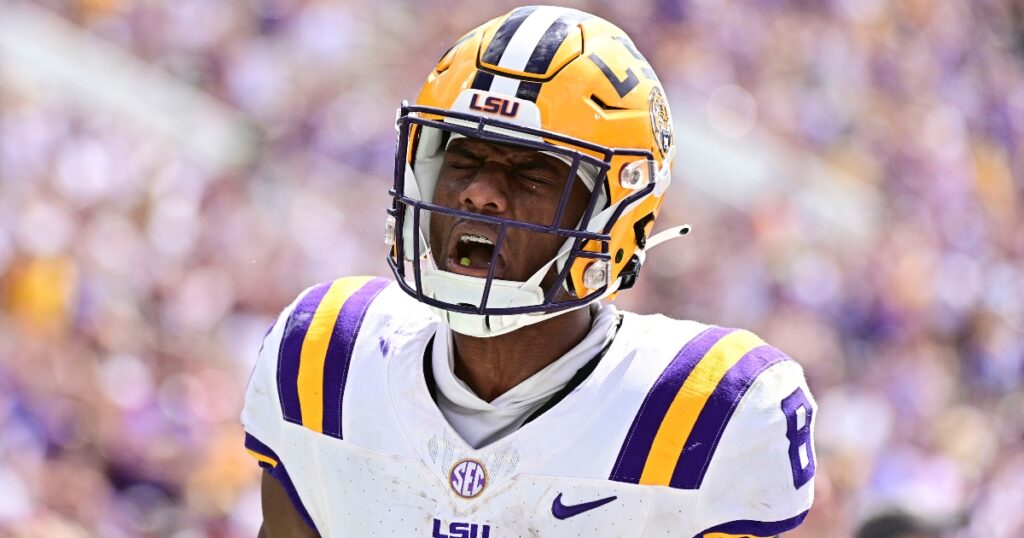 LSU wide receiver Malik Nabers was a defensive back's worst nightmare on Saturday as the Tigers took on Mississippi State. LSU defeated the Bulldogs handily 41-14, and Nabers' fingerprints were all over the win finishing the game with 13 receptions for 239 yards and two touchdowns.
He shared SEC Offensive Player of the Week honors with his quarterback Jaylen Daniels, who counted on Nabers in the team's biggest moments as nine of his 13 receptions resulted in either a first down or a touchdown on Saturday. His hot start has made him the SEC's leader in receptions per game and receiving yards, and the top performer on Mullen's Week 3 list.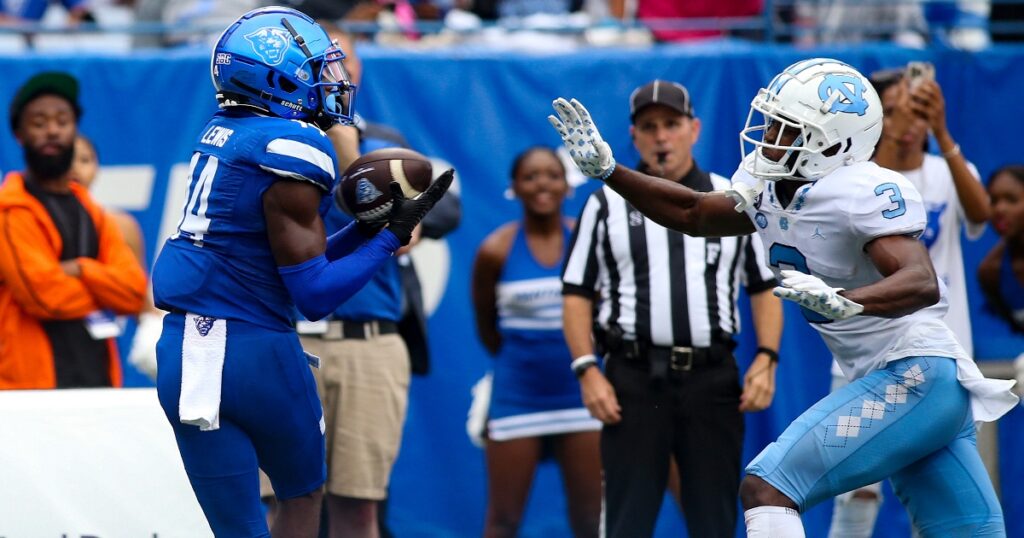 Mullen showed love to the Group of 5 conferences with Georgia State wideout Robert Lewis ranking second on this week's list. Lewis had a record-setting performance for the Panthers on Saturday, breaking the single-game program receiving yards record with 220 yards on just six catches along with two touchdowns.
Lewis' day was highlighted by an electric 97-yard touchdown on the first play of a drive that started on the 3-yard line, setting another program record for the longest play from scrimmage in Georgia State history. And on Thursday night he'll have the chance to put his skills on display in front of a national audience, as the Panthers face Coastal Carolina at 7:30 p.m. ET on ESPN.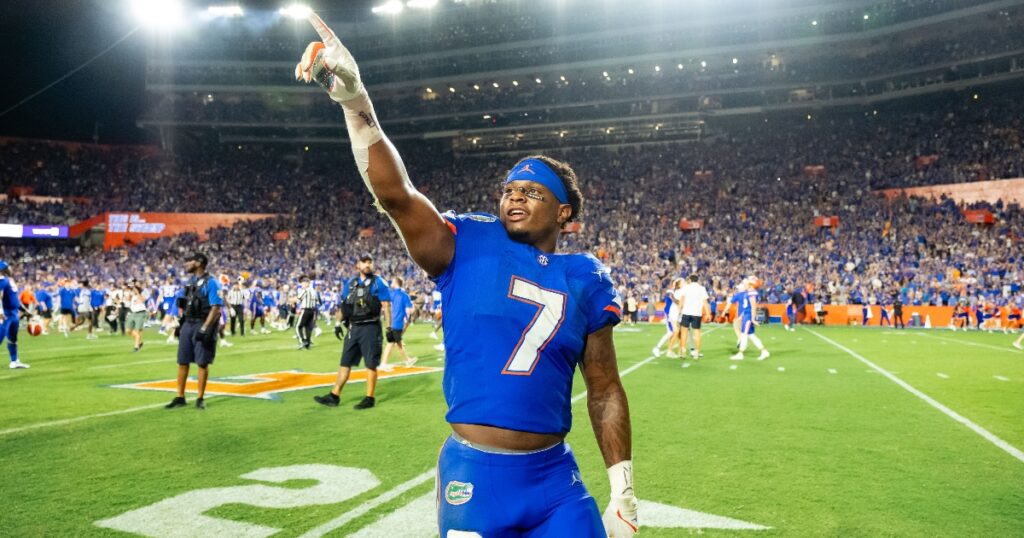 Florida running back Trevor Etienne comes in as the first non-wideout on Mullen's list after his strong showing in The Swamp on Saturday. Etienne ended the night with a career-high 172 yards and a touchdown on 23 carries in Florida's 29-16 upset win over Tennessee.
Tennessee threw the first punch of the game with the Vols scoring on their first offensive possession of the game. But Etienne sent Florida's home crowd into a frenzy with his response, showing off his speed with a 62-yard run that would ignite the Gators for the remainder of the contest.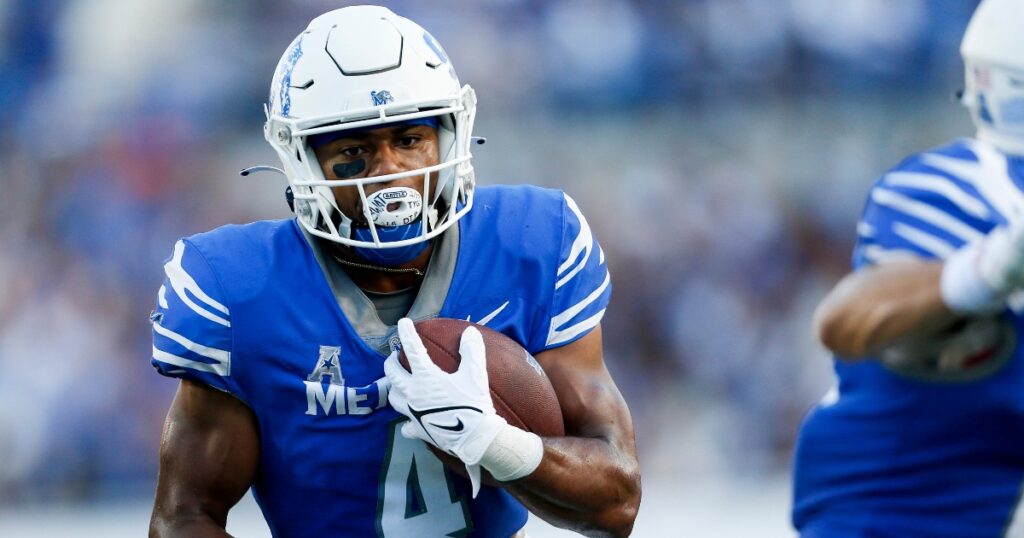 Memphis running back Blake Watson made the absolute most of his touches to secure his spot on Mullen's list. Watson only had 10 carries in the Tigers' Thursday matchup against Navy, but still managed to record 169 yards and a touchdown on the night.
16.9 yards per carry is an excellent day in the office for any running back. But Watson took things a step further by adding six catches for 68 yards to his already impressive stat line.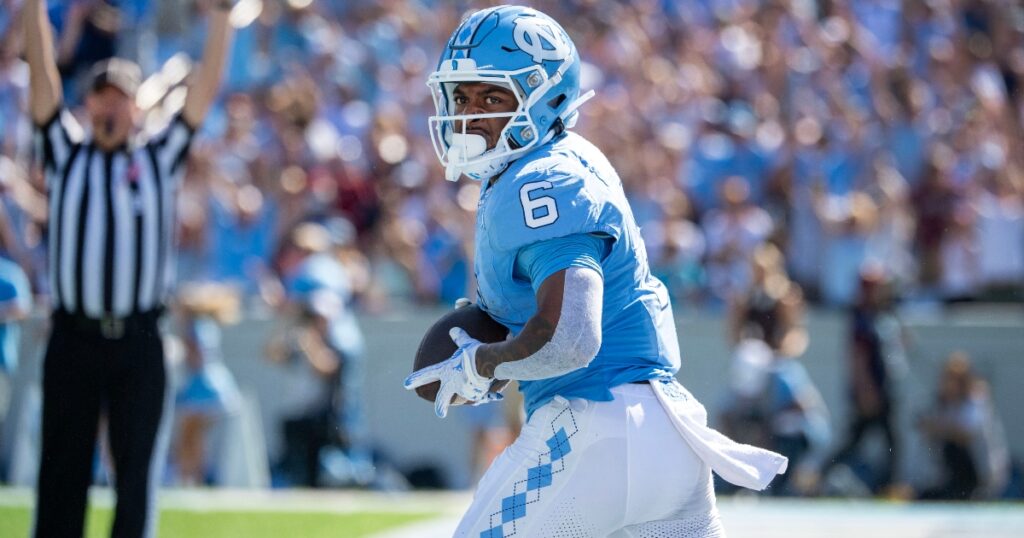 Rounding out the top five is North Carolina wide receiver Nate McCollum, who made a major impact in his first career start for the Tar Heels after transferring in from Georgia Tech this offseason. McCollum brought in a career-high 15 receptions for 165 yards and a touchdown versus Minnesota, coming just one catch shy of tying the program's single-game record.
McCollum's impressive performance earned him ACC Wide Receiver of the Week honors. But it could have also earned him the title of new favorite target for quarterback Drake Maye, which could potentially land him a couple more receiver of the week awards as the season continues.