ESPN's Desmond Howard makes 2023 College Football Playoff picks
J.D. PicKell's College Football Playoff Predictions
Actual college football action is almost here, which means it was the last opportunity for ESPN's College GameDay crew to make their official season predictions.
Desmond Howard offered up a pretty hot take by omitting a certain team thats made it the last few years. But otherwise, the former Michigan Wolverine made out a pretty fair list that includes many of the top power conference favorites with a champion that most people may not predict.
To see who Howard selected to make the CFP field and win the national championship, take a look below. Plus, you can see the GameDay team's entire predictions right here.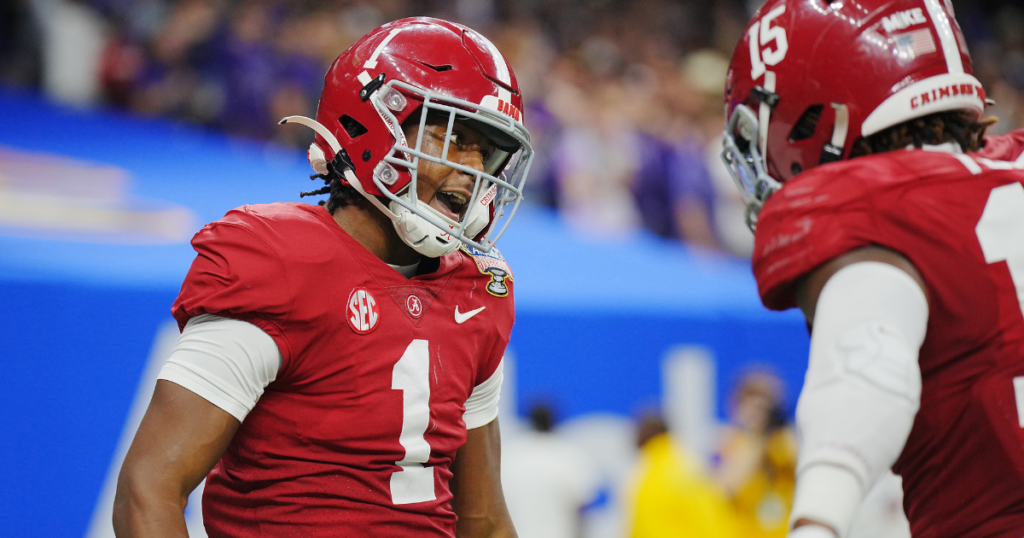 The Crimson Tide certainly have questions entering 2023, especially on offense with a reloaded O-line and a brand new quarterback. But ultimately, there's no surer bet to make the College Football Playoff than a Saban-led 'Bama team. Since the CFP's inception, Alabama has only missed twice, including last season. The first time it happened in 2019, they rebounded to win the whole thing in 2020.
Basically, the Tide are pretty sure bets when it comes to getting to the CFP and Howard is taking them to oust Georgia out of a spot this time around. If they do, it will be thanks to a defense reminiscent of those mid-2010s Nick Saban teams, plus an underrated cast of offensive weapons, headlined by returning wideout duo Ja'Corey Brooks and Jermaine Burton.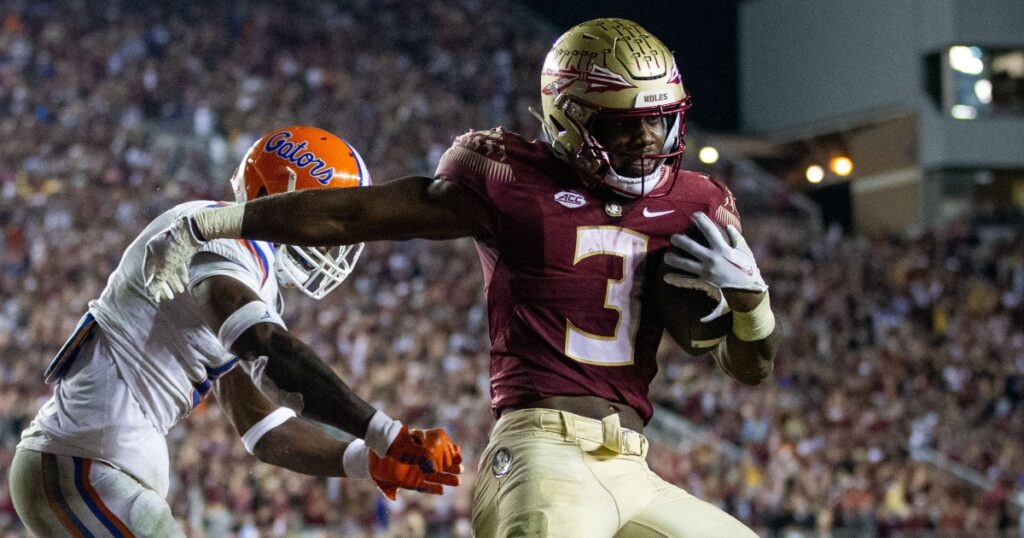 Florida State hasn't entered a football season with this much excitement in quite a while, as a star-studded Seminoles roster is ready to rock in 2023. Norvell has steadily improved through three seasons as the FSU coach, starting off with a three-win season in the pandemic-altered 2020 season, before improving to five wins and then eight wins last season. What's next? Double digit victories and ACC title contention.
Such aspirations could be in the cards given what the 'Noles return. Jordan Travis passed for 3,000 and ran for 500 last season at QB and is back for year six. Plus, he has a heck of a pallet of weapons at his disposal in 1,000-yard back Trey Benson and lofty receiver targets Keon Coleman and Johnny Wilson (especially lofty). Don't forget the game-wrecker on defense, either, in Jared Verse. This squad is loaded.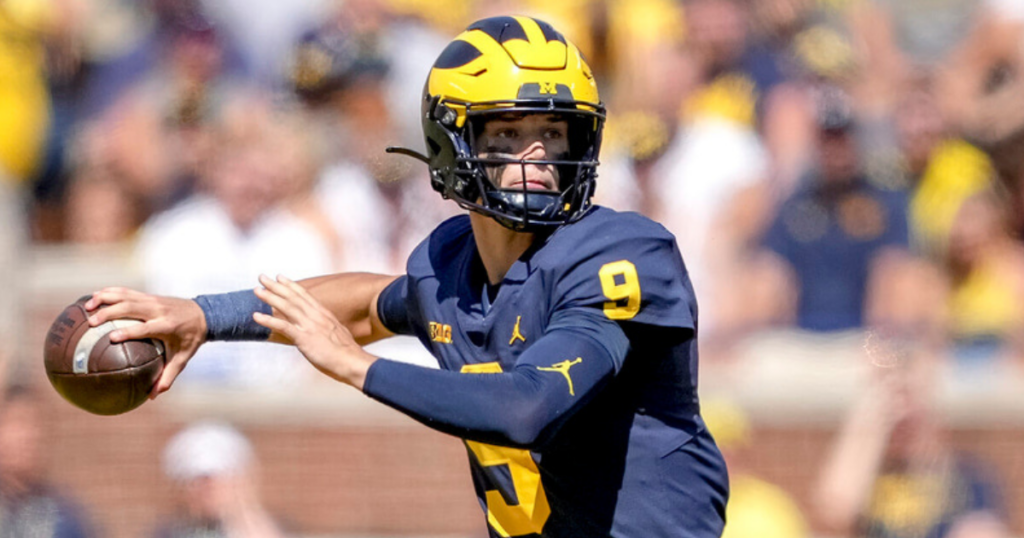 In this decade, the Michigan Wolverines are a College Football Playoff staple, having been twice in a row now and another appearance would make it three. Considering the Wolverines get back starting QB JJ McCarthy and a possible Heisman candidate RB in Blake Corum, CFP No. 3 feels very achievable for Jim Harbaugh.
Getting McCarthy back is massive because he's one of the few starters at an elite program to return after last season. Obviously there's Caleb Williams at USC, but otherwise, programs like Georgia, Alabama, Ohio State, Penn State — the best teams in the conference and country — all lost multi-year starters under center last season and are fielding brand new names, guys who aren't even established transfers, but younger homegrown talent.
On the other hand, the Wolverines know exactly what they have at QB — and could even unlock a higher ceiling for him in 2023.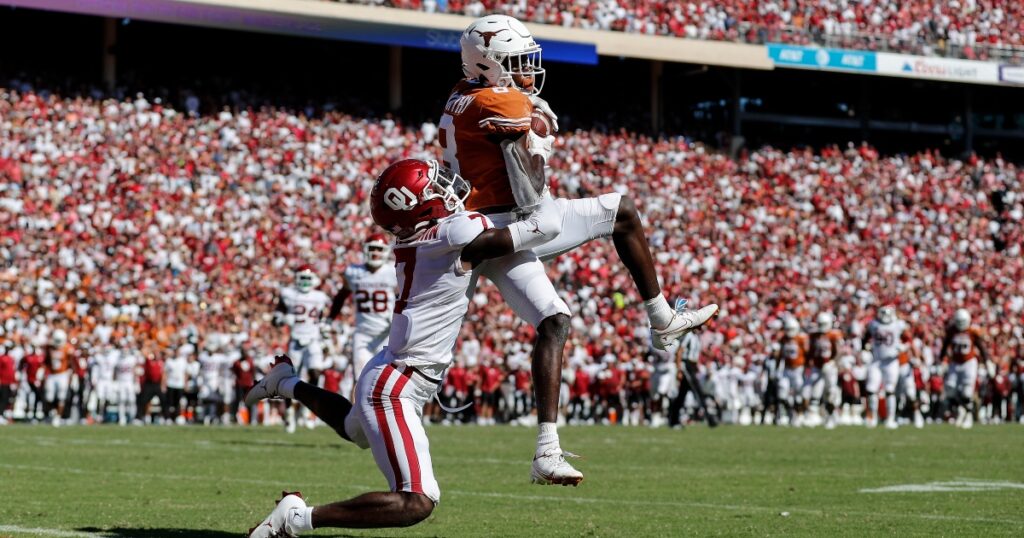 Desmond Howard is bought in on the Longhorns in 2023, folks. Texas had a bounce back season in year two of the Steve Sarkisian era, getting back above .500 to finish a resectable 8-5 while dealing with injuries at QB for much of the year. They also landed at No. 20 in the final College Football Playoff rankings, which ties for their second-highest finish ever in those ratings.
Heading into year three of Sarkisian and their last before a significant upgrade in intra-conference competition, Texas has to cash in this year. They return a quarterback who was terrific when healthy last year, Quinn Ewers, and even have a star receiver to pair with him in Xavier Worthy. The Longhorns are almost certainly going to need a Big 12 title to advance to the playoff and that's what Howard is predicting.
National Championship: Michigan over Alabama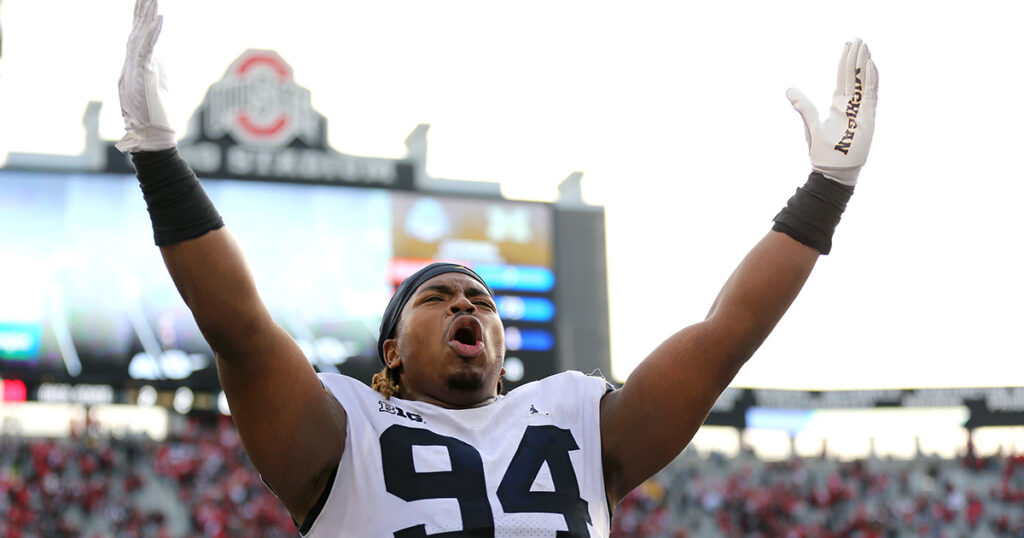 At last, Michigan and Jim Harbaugh triumph. Desmond Howard sees blue and yellow confetti raining down on the shoulders of JJ McCarthy and Blake Corum as they etch their names into permanent history as two of the guys who helped take UM back to the promised land.
Setting aside Howard's obvious ties to Michigan, this is a fitting pick if you're going to fade the Georgia dynasty. Michigan is the only other program to even make the playoff both of the last two seasons besides the Bulldogs, and they return a lot of their leaders, especially on offense. Kirby Smart's club knocked on the door, nearly toppling 'Bama in 2018. Michigan's done the same the last two seasons, and now, there's an opportunity to grab the throne with Georgia, Ohio State and Alabama all reloading at the titular position on the football field.
Michigan to take it home for Desmond Howard, with Alabama finishing second-place in the CFP for a record-setting fourth time. For one thing, these predictions are certainly more plausible than those from a year ago, where he selected Pittsburgh and Texas A&M to the playoff.