4-star ATH Koy Beasley sets commitment date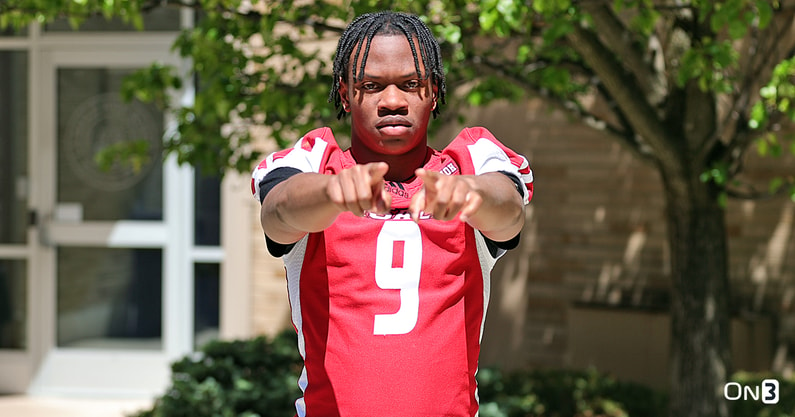 Cincinnati (Ohio) La Salle four-star athlete Koy Beasley will soon reveal his college destination. The 5-foot-11, 180-pound athlete announced Saturday that he will be committing on June 28.
Beasley is the No. 239 overall prospect and No. 11 athlete in the 2024 cycle, according to the On3 Industry Ranking, a weighted average that utilizes all four major recruiting media companies. He is also the No. 7 player in Ohio.
On3 rates Beasley higher than other recruiting services, according to the Industry Comparison. Per the 2024 On300, he is the No. 101 overall prospect, No. 3 athlete and No. 4 player in Ohio.
Three schools have set official visits with Beasley for next month. They are Pittsburgh (June 9), Wisconsin (June 16) and Purdue (June 23).
Beasley has visited the Panthers three times and the Boilermakers once. Meanwhile, he will see the Badgers for the first time on his official.
USC is another school that has attention of Beasley, per his conversation with On3's Chad Simmons on May 9. He took an unofficial visit to the Trojans on April 8.
"Koy Beasley is in Ohio, but USC has to be viewed as a threat in his recruitment," Simmons wrote on May 7. "He took an unofficial visit to L.A. last month during his spring break and he is eyeing a return visit for an official visit. Distance could factor in, but if Beasley gets back to USC, keep an eye on the Trojans.
"Talking to a couple of sources, Wisconsin was a school that came up consistently. Luke Fickell and his staff was recruiting Beasley early while still at Cincinnati. That move was smooth for Beasey and the staff that is now at Wisconsin. The Badgers could have a slight edge, but there are still multiple schools in this race. Outside of USC and Wisconsin, Pittsburgh, Purdue and Rutgers are still being considered."
Beasley discusses four schools of interest
Pittsburgh: "The coaching there is great. They've always been a winning program and it's not too far from home. They wanted me there the first week for an official because that's a big week for them so I feel like a priority and wanted there."
Purdue: "I like their young coaching staff and that they have defensive-minded head coach. Their scheme is real simple but it's effective. They talk a lot about like getting their talent to the NFL."
USC: "It's a great program and if I go to USC, they'll be a Big Ten team at that point. My family could come to the games when they're playing in the Midwest."
"Coach (Alex) Grinch is a great coach," he added. "He's from up here so he knows how football players here are tougher than other guys."
Wisconsin: "Coach Fickell brings a winning attitude and winning atmosphere anywhere he goes."