NCAA Tournament Round 2: Saturday tip-off times released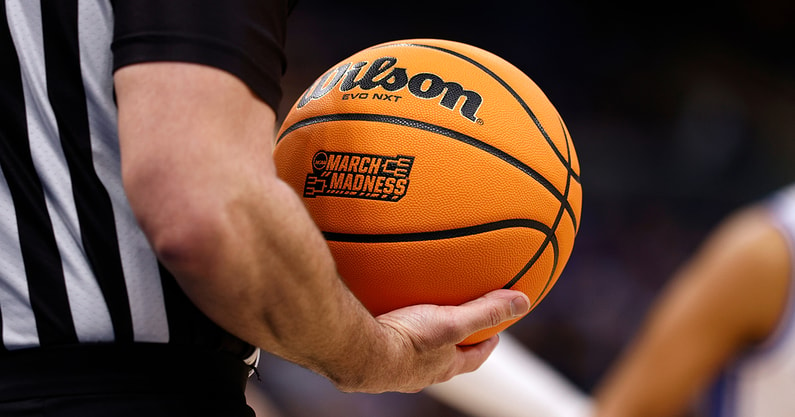 The first round of the NCAA Tournament did not disappoint as brackets across the country were busted just hours in to the weekend. Now, the first round of tip-off times are set for the second round, the NCAA announced Thursday night.
The first big upset of the first round came when No. 4 seed Virginia fell to a No. 13 seed for the second time in three years. This time, it was Furman that knocked off the Cavaliers 68-67 to advance to the Round of 32, where the Paladins will take on San Diego State. The Aztecs played a close game with No. 12 seed Charleston, which was a popular upset pick, before pulling away to get the 63-57 win.
Then, for the third straight tournament, a No. 15 seed defeated a No. 2 seed. Princeton stunned Arizona 59-55 — and, in the process, light up social media with broken brackets — to set up a second-round matchup with Mizzou, which handled Utah State in the first round to advance to the weekend.
There was almost a third major upset as No. 16 seed Northern Kentucky kept close pace No. 1 seed Houston. But the Cougars, despite losing Marcus Sasser after he aggravated his groin injury, held on for the 63-52 victory to survive and advance. They'll take on No. 9 seed Auburn after the Tigers fought off Iowa in opening round action on Thursday.
The rest of the first-round games will tip off Friday, and those times were assigned after the selection show on Sunday. Here are the TV assignments the first group of second-round games.
All times Eastern
NCAA Tournament Round 2 TV Assignments: South Region
No. 1 Alabama vs. No. 8 Maryland — March 18, 9:40 p.m., TBS
No. 5 San Diego State vs. No. 13 Furman — March 18, 12:10 p.m., CBS
No. 7 Missouri vs. No. 15 Princeton — March 18, 6:10 p.m., TNT
NCAA Tournament Round 2 TV Assignments: Midwest Region
No. 1 Houston vs. No. 9 Auburn — March 18, 7:10 p.m., TBS
No. 2 Texas vs. No. 10 Penn State — March 18, 7:45 p.m., CBS
NCAA Tournament Round 2 TV Assignments: West Region
No. 1 Kansas vs. No. 8 Arkansas — March 18, 5:15 p.m., CBS
No. 2 UCLA vs. No. 7 Northwestern — March 18, 8:40 p.m., TNT
NCAA Tournament Round 2 TV Assignments: East Region