NEW Intel: 5-star Aaron Bradshaw has focused on ONE school with a commitment coming soon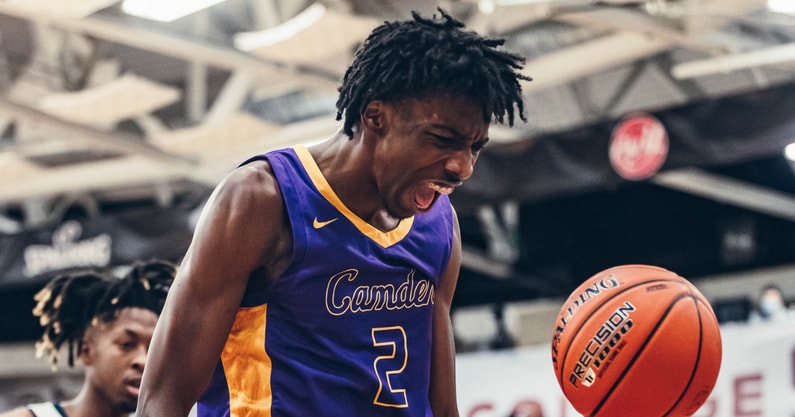 Last week I did an intel piece on 2023 On3 Consensus five-star Aaron Bradshaw. New information has been brought to my attention, and it is time for an update.
In that piece, I stated that Bradshaw would not be going to Louisville or UCLA, and he was primarily focused on Kentucky or the G-League.
Yesterday On3's Joe Tipton posted an interview with Bradshaw that had a direct quote, "I'm leaning more toward college."
As things stand, I have enough information to place my expert pick in On3's Recruiting Prediction Machine (RPM), fully expecting Bradshaw to commit to the University of Kentucky sometime soon.
The G-League scoop
This one may not be over. As I stated in my previous intel piece, and sources still suggest, Bradshaw is interested in the G-League. However, the G-League has not yet offered Bradshaw a contract.
While a contract may not be on the table currently, that does not mean one is not coming. The G-League has shown in its past two seasons, the team's roster is not complete until February, March, or even later.
I also mentioned that in light of the NJ.com article on Camden (NJ) High, expect Bradshaw to look to transfer high schools for his senior year.
To recap, sources and intel indicate: (1) expect Bradshaw to commit to Kentucky very soon. (2) Expect Bradshaw to look to transfer high schools for his senior season. (3) Do not expect the G-League to be out of the question, even after Bradshaw commits to Kentucky.
Bradshaw's scouting report
Aaron Bradshaw has a long and lean frame. At 7-foot-0 he is a smooth shooter off the catch with range extending out to the three-point line. He cuts hard off the ball and can knock down elbow jumpers off the catch. Bradshaw can attack in straight lines off one and two dribbles. Bradshaw is stiff in the hips, and his lower body leads to questions about his ability to open up and move laterally. He will need to add significant strength to his core and lower body. There is a lot of vertical pop; Bradshaw is a vertical spacing threat from the dunker spots and as a rim runner. Despite the thin frame, he is willing to stick his nose into the mix at the rim. While there is concern about his ability to move his feet and defend, he rebounds with two hands and is a natural shot blocker. Bradshaw is trending as a top three or four center in his class.