Why Richard Young commitment puts Alabama in rare company with running back recruiting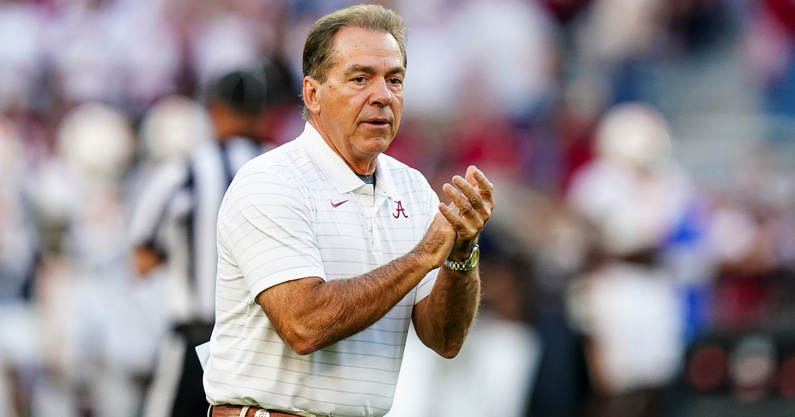 As of July 16, Alabama was yet to land a single running back commitment for its 2023 recruiting class.
That's now changed in a big way.
Five-star Richard Young, who committed to the Crimson Tide Friday evening, is the second top tier running back to commit to Alabama in the last 12 days and now has the Tide in position to accomplish something that's only been done once in the past 16 years.
Since USC's 2006 recruiting class that included five-star running backs Stafon Johnson and Allen Bradford, only one other team has signed two of the top three ranked running backs in a recruiting class (Florida State in 2017 with five-stars Cam Akers and Khalan Laborn).
Now, Alabama could be just the second team to pull that off since that 2006 USC class.
Young is the No. 1 ranked running back in the On3 Consensus Rankings. Justice Haynes, who committed to the Tide July 17, is ranked No. 3.
They're two of six commits Alabama has secured since July 11, a group that also includes five-star safety Caleb Downs and four-star QB Dylan Lonergan.
With the commitment of Young, the Tide overtook Ohio State for the No. 1 spot in the On3 Consensus Team Rankings.