Crash Bandicoot, Activision ink six athletes to NIL deals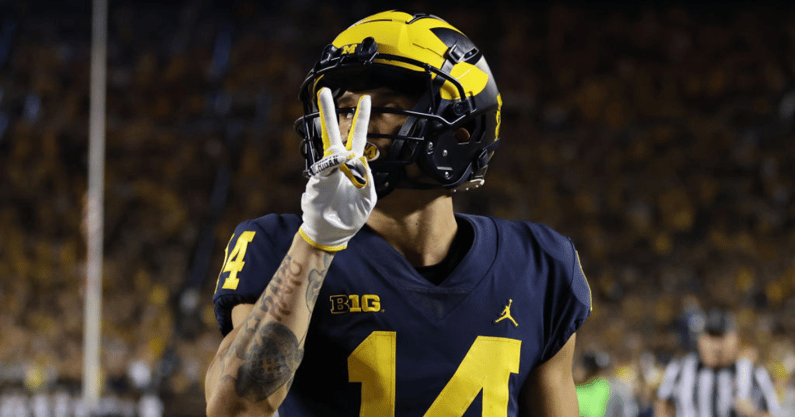 When Dorian Thompson-Robinson initially posted his NIL deal with Activision on TikTok last month, it only provided a glimpse of what was to come.
The UCLA quarterback was promoting the video game developer and publisher's latest venture, "Crash Bandicoot 4: It's About Time," on Steam. Thompson-Robinson, who has more than 645,000 followers on TikTok, was only the leader of the campaign.
A three-part series on his social media platform, the quarterback's promotional video put "Crash Bandicoot" has more than 115,000 views to-date. A film crew spent time with him in Los Angeles to create the social media content.
Through the MOGL NIL marketplace, Acitivision has signed five more Division I athletes who have promoted the video game on TikTok in the last few weeks. Each student-athlete posted their own content. Plus, they filmed a duet with Thompson-Robinson's video as if they were the friend on the other side of his gaming headset and interacted with him while he played the game.
MOGL coordinated and produced the video shoot for Thompson-Robinson, along with curating and connecting Activision with the athletes. An emphasis on TikTok following was prominent.
The list of athletes includes:
MOGL CEO Ayden Syal previously told On3 there was a strong fit between Thompson-Robinson and the Santa Monica, California-based video game developer.
"The fact that he plays the game and had a strong appreciation for the new launch was a requirement here and definitely something that Activision looked at," Syal said. "We wanted the content to be not only organic but truly mean something."
NIL, video game partnerships could become growing trend
While Activision has already put word out about its new edition of "Crash Bandicoot," this is just another sign of what could be coming up the pipeline. Earlier this year, dozens of student-athletes took to social media to promote Epic Games' "Fortnite."
With "EA Sports College Football" scheduled for a 2023 release, following a hiatus of EA Sports' college football video games after the release of "NCAA Football 14," there could soon be an increase in NIL deals between college athletes and video game publishers.
Athletes' NIL is expected to be used in the college football game. At some point before the release, however, the company will have to come to a group licensing agreement which will include a financial component. Plus, EA could use NIL deals with some of college football's top players to promote the rollout.
That may only be the tipping point, too. Hall of GOATs, which is founded by Matt Leinart and Caleb Williams, plans to launch an arcade-style game in 2024. NIL will be factored into the game with revenue opportunities for athletes involved.
Roman Wilson, Dorian Thompson-Robinson On3 NIL Valuation
Thompson-Robinson has a top-25 matchup with USC this weekend. The fifth-year quarterback also has an On3 NIL Valuation of $703,000, which ranks No. 29 among college football players and No. 52 in the On3 NIL 100.
Roman Willson currently has an evaluation of $97,000, thanks in part to his 107,000 social media followers. He was part of the group who promoted "Fortnite" back in May.
Justice Finkley also has built a strong following, with 53K total followers and 24,000 coming from TikTok. He has a $74,000 On3 NIL Valuation.
The On3 NIL Valuation is the industry's leading index that sets the standard NIL market value for high school and college athletes. It utilizes a proprietary algorithm that calculates an athlete's NIL market value using dynamic data points targeting three primary categories, including an athlete's performance, exposure and influence.
The On3 NIL 100 is the first of its kind and the defacto ranking of the top 100 high school and college athletes based upon their On3 NIL Valuations.