Dear Old Clemson launches as new NIL collective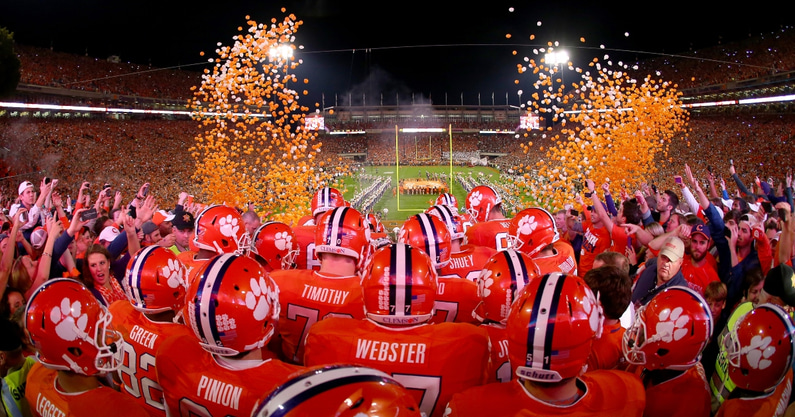 Two Clemson graduates have launched a new NIL collective called Dear Old Clemson. It joins Tiger Impact as a NIL collective in place to support student-athletes at Clemson.
Robert MacRae graduated in 1987, while Jason Beaty earned his bachelor's degree in 1997. Together they are the founders of Dear Old Clemson LLC. Clemson supporter Jay Courie is acting as legal counsel for the new NIL collective. It was initially established in April.
"Our mission is to do NIL the 'Clemson way,'" MacRae said. "Dear Old Clemson was created to benefit the student-athletes, the Clemson business community, and the best fans in the nation."
There are three places that fans can donate to. The first is the Roy Bus, which will go toward Clemson football players for NIL purposes. After that, there is the Lady Tiger Club, where donations will go toward supporting women's sports. Finally, The Clemson Athletic Club donations will primarily go toward football, as well as all other sports.
"Dear Old Clemson's initial focus will be on football, baseball, softball and basketball but will extend to other sports in the future," MacRae said. "We believe we can be a gamechanger for the partial scholarship sports of baseball and softball."
As is often the case with NIL collectives, being a member of the collective will give you extra access to events with student-athletes and it will give you access to exclusive collectibles.
Dear Old Clemson said it will also work with local businesses to connect the university and businesses, helping student-athletes and brands come together for new NIL opportunities.
Second NIL collective at Clemson
Dear Old Clemson isn't the first collective for the Tigers. Both have been established to support Clemson student-athletes in the NIL era. There is a key difference between the two. Tiger Impact is more focused on working with charities, rather than businesses.
So, while both collectives are working toward a similar goal, they have different approaches. Furthermore, they will also have different benefits from donating to them.
Clemson isn't the only school that has multiple NIL collectives. Several other schools do, too. Notably, Florida State had two NIL collectives that decided to merge, combining their efforts. That way, they could pool resources and wouldn't be competing with one another.