What are NIL Collectives and how do they operate?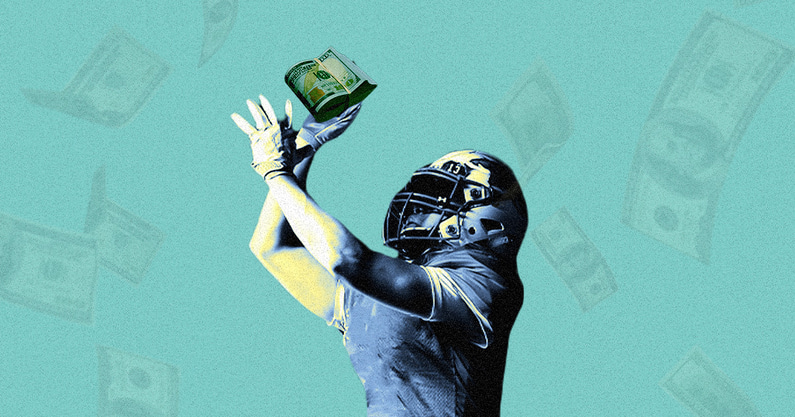 Recently, NIL Collectives have become a topic of some controversy in college athletics. The Athletic reported that a five-star recruit in the 2023 football recruiting class signed a deal with a NIL Collective for $8 million. This certainly looks like a school buying a recruit. It feels like pay-for-play, which NIL is legally not allowed to be. It's also brought the system of NIL Collectives under heavy scrutiny.
There are a lot of problems at play for people. The most cynical fan would argue that pay-for-play has always existed. This is just above the table and it's scaring a segment of the population. Others will point out that this could easily sway the balance of power to the schools with the richest alumni. Importantly, there are also concerns that recruits are jumping into deals too quickly, choosing schools based on money and not on what the school has to offer.
Bryan Hunt, founder of the Athlete Advocate Consortium, said, "Half of people say it's the worst thing to happen and the other half says it's the best thing." So, what are NIL collectives and how do they operate within the modern world of college athletics?
What is a Collective?
Because the NCAA opted to take a hands-off approach to NIL, its restrictions are largely limited to prohibiting pay-for-play deals and recruiting inducements. The NCAA has yet to show the will or the ability to step into the enforcement arena to police NIL activity. The association in recent months placed fact-finding calls to officials at BYU, Oregon, and Miami regarding highly publicized group NIL deals. But informal calls are much different than launching formal investigations. Enforcing NIL deals, where the onus is on proving the intent of a transaction, and doing so without subpoena power, former investigators say, is particularly daunting. In addition, the association is fearful of making itself vulnerable to further legal challenges in a post-Alston world by taking enforcement action that could be construed as trying to limit compensation for athletes. 
A school-specific NIL Collective is typically made up of deep-pocketed fans and alumni, and they are run independently of the school that they are affiliated with. They work by pooling funds from a wide swath of donors and businesses to create NIL activities for a school's student-athletes. Those activities may include, though are not limited to, autograph signings, meet-and-greets, and endorsements. An individual donor, many of whom contribute monthly or annually, has no knowledge or influence on which athletes receive their money.
To date, there are more than three dozen donor-driven collectives, with numerous more being announced each week. Based on industry sources, there are several dozen soon-to-be-announced collectives in their preliminary stages. Every Power 5 school is expected to be affiliated with at least one collective by the end of the year. Several programs are expected to have multiple. The sophistication and ambition of these collectives varies greatly, with the most aggressive looking to raise around $25 million annually to give their school a recruiting advantage.
The most famous, or infamous depending on your perspective, is the major Tennessee collective, the Spyre Sports Group. This is the collective rumored to be spending $8 million on a single recruit, which is where many people's knowledge of NIL collectives initially came from. Of course, that's only a rumor.
The proliferation of collectives has ushered in a new type of arms race in college sports. There is a fear of missing out (FOMO) mentality that has developed at many schools not yet affiliated with a collective. They risk being left behind in the ultra-competitive world of college athletics. An ambitious collective could flex its muscles, secure a five-star rich class and quickly change their program's trajectory.
The NCAA has opted to take a hands-off approach to NIL, with its restrictions largely limited to prohibiting pay-for-play deals and recruiting inducements. The NCAA has not shown the will or legal ability to step in and create or enforce new NIL policies. In recent months, they placed fact-finding calls to officials at BYU, Oregon, and Miami regarding highly publicized NIL deals. The problem is that an informal call and a full scale investigation are completely different things. Enforcing NIL deals, where the onus is proving the intent of a transaction and doing so without subpoena power, former investigators say, is particularly daunting.
In addition, the NCAA is fearful of making itself vulnerable to further legal challenges post-Alston by taking action that could be construed as trying to limit compensation for athletes. Supreme Court Justice Brett Kavanaugh wrote scathingly about the NCAA's model. He wrote, "The NCAA's business model would be flatly illegal in almost any other industry in America…All of the restaurants in a region cannot come together to cut cooks' wages on the theory that 'customers prefer' to eat food from low-paid cooks."
It was such a decisive blow that the states started to pass laws making NIL legal. Sensing the tide of momentum, the NCAA relented. Now, they're tentative to challenge anything related to NIL.
Why would someone join a Collective?
For the average fan, joining a NIL Collective might not make much sense. You are already spending money on tickets, merchandise, cable subscriptions, and everything else required to support your teams. So, why would they join a collective to spend even more money on college athletics?
The same reason people donate money to their program

Plenty of fans donate thousands and even millions of dollars to their program to build new, and largely unnecessary, facilities already. Why would they say no to a collective?

Membership perks

Those who contribute to collectives often receive perks, such as exclusive content, ticket opportunities or even NFTs (non-fungible tokens).

It's more direct

You can feel better donating money to players who need it more than the program itself. This way, you're more directly connected to the team.

Donors want their team to win

Sometimes, people have extra money and they want nothing more than to watch their favorite team win. So, they join a NIL Collective because they feel it's the best way to help their team win.
What does a NIL Collective get in return for their money?
It's important to remember that NIL Collectives can't give the money to players. They need to be getting something in return, and playing for the school that they want the player to go to doesn't count. That would be pay-for-play or incentivizing recruitment.
Instead, there needs to be a NIL component to all of these deals. One common thing a player may have to do in return is sign autographs for collective members. Those autographs are technically what the money is paying for. In other cases, players might make an appearance at a special luncheon or run a camp for members' families. As long as there is no interference with team activities or contracts, then there is very little that can't be done.
Are Name Image and Likeness Collectives legal?
There are a lot of fans who are concerned about the future of college sports. In particular, with changes like the transfer portal, NIL, and conference realignment, they don't want to see the game they love change too much. NIL Collectives can be a scary thing, as they can seem like pay-for-play schemes. However, they can't legally operate as a pay-for-play scheme. Remember, NIL is not allowed in recruiting.
Any exchange of money from a NIL Collective must be in exchange for some kind of NIL activity. This could be as simple as an appearance at a dinner or signing autographs. However, that exchange does need to happen.
What's Next?
With all that comes with NIL Collectives, they are going through rapid changes. There are going to be new collectives and there are going to be people outside of the collectives who challenge them. Here are just a few things you can expect to see:
More NIL Collectives are on the way

Fans and alumni of schools without NIL collectives are going to see not having their own collective as a major disadvantage. So, to combat this, they'll form their own. If your school does not have one by the end of the year, expect to be left behind in many recruiting battles.

New rules may be coming for collectives

Many people are going to push for conferences, the NCAA, and lawmakers to establish stricter rules surrounding NIL Collectives. However, it's unlikely that much change actually comes from this push. There are no signs that federal intervention is around the corner. Meanwhile, in the wake of the Alston v. NCAA U.S. Supreme Court ruling, the NCAA is concerned about making its own rules.

The market will find its balance

The numbers coming out of NIL Collectives right now are massive. That $8 million number is what is scaring a lot of people about all of them. But, what happens when you spend money like that on a player who doesn't work out? You reconsider your investment. Betting on high school recruits is volatile and this is a new market. Expect it to find its equilibrium point at some point. Questions will persist about whether seven-figure war chests are sustainable for collectives.

Prepare to hear more about directives: Directives are one-to-one transactions between a wealthy booster and one elite athlete for a singular purpose, such as returning to school for another season. This is essentially exhibit A in the old-school recruiting scandal playbook. In this case, it's above the table, though. It's an open question whether any enforcement entity will attempt to police NIL deals in the short term.