Georgia cornerback Julian Humphrey signs with Athlete Advantage for NIL representation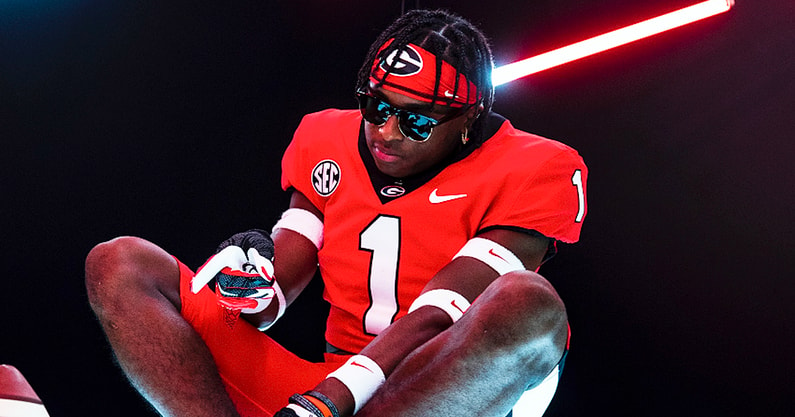 Julian Humphrey was a top-10 cornerback in the 2022 recruiting class.
When he arrived at Georgia this fall, however, he took a redshirt year. Appearing in just three games this past season, the 6-foot, 190-pound defensive back just wrapped up his first spring practice slate in Athens.
His patience has started to pay off. The former top-100 player out of Clear Lake (Houston) made two tackles in last month's G-Day Game. He will be in the mix for a starting role this fall; developing this summer in player-led 7-on-7 sessions will be key.
Humphrey is making sure he is in position to monetize his name, image and likeness with more attention on him. He has signed with Athlete Advantage for representation, announced this weekend in an Instagram post.
The Lexington, Kentucky, based NIL agency worked closely with quarterback Will Levis during his time at Kentucky. It also recently signed Cedric Baxter, Devin Leary and Graham Mertz. Ryan Maxwell, who serves as Athlete Advantage's general counsel, told On3 in April that the agency is working with more than 100 athletes, mostly in college football.
The firm has made a name for itself in the collective market, too. Athlete Advantage manages the Kentucky-focused 15 Club and is assisting with the recently launched Conquest Collective at USC.
"All of our athletes are on non-exclusive agreements because our thought was at the very beginning of this, if a kid has the opportunity to make money with us, he should be able to make money with other people as well," Maxwell previously said. "We didn't want to lock them into those exclusive deals. That's how we've signed our guys to non-exclusive agreements, to be able to use their name, image and likeness to go out and approach businesses."
Maxwell said Athlete Advantage's work with Levis gave them some instant credibility. The former Kentucky star signed partnerships with Paul Miller Ford, NOBULL and Boone's Trace National Golf Club working with the agency.
Julian Humphrey's NIL potential
Athlete Advantage will not have to spend much time building out the cornerback's platform. Humphrey has nearly 400,000 social media followers, with more than 296,000 on TikTok alone. He has yet to publicly announce an endorsement deal but that could be changing quickly.
Social media followings have become important to businesses who partner with college athletes, with some of the most successful building influencer-type brands away from the field.
Humphrey has a $143,000 On3 NIL Valuation, which sits in the top 300 of the college football NIL rankings.
The On3 NIL Valuation is the industry's leading index that sets the standard market NIL value for high school and college athletes. A proprietary algorithm, the On3 NIL Valuation calculates an athlete's NIL value using dynamic data points targeting three primary categories: performance, influence and exposure.
About On3 NIL Valuation, Brand Value, Roster Value
While the algorithm includes deal data, it does not act as a tracker of the value of NIL deals athletes have completed to date, nor does it set an athlete's NIL valuation for their entire career. The On3 NIL Valuation calculates the optimized NIL opportunity for athletes relative to the overall NIL market and projects out to as long as 12 months into the future.