The Swarm Collective to hold men's basketball experience in Dallas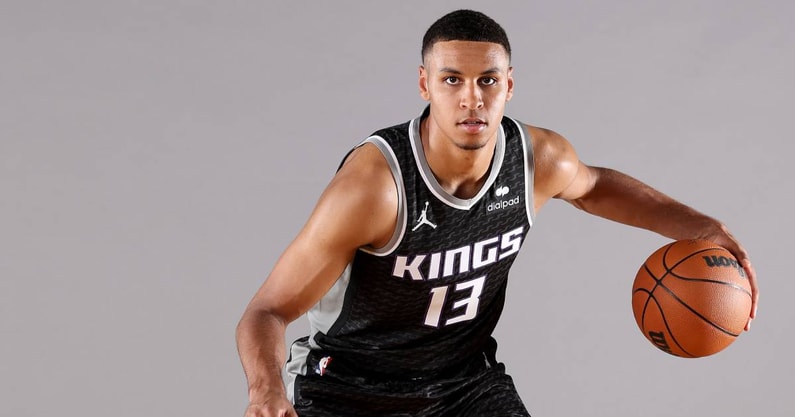 The Iowa-aligned NIL collective The Swarm Collective announced Tuesday that it will hold a men's basketball experience in Dallas on April 5, when the Dallas Mavericks host the Sacramento Kings. The Kings drafted former Iowa forward Keegan Murray No. 4 overall in the 2022 NBA Draft.
Murray was a consensus first-team All-American in 2022, when he won the Karl Malone Power Forward of the Year Award. He averaged 23.5 points and 8.7 rebounds per game.
Members of The Swarm Collective can attend a happy hour at the Network Bar from 5 p.m. to 7 p.m. CST. The game tips off at 7:30 p.m.
Those in attendance will include Iowa coach Fran McCaffery, current Iowa men's basketball players and Kenyon Murray, who's Keegan Murray's father and a former Iowa basketball player.
The collective is offering a happy hour package for $100 per person.
The game package costs $2,500 per person. The package includes access to the pregame happy hour, a suite ticket to the game, a postgame photo opportunity with Keegan Murray on the court, an opportunity to meet Dallas Mavericks CEO Cynt Marshall, a halftime discussion with McCaffery, and Swarm and Mavericks swag.
Members who purchase the game package will also receive a one-year membership at the "All-Conference Level" to The Swarm Collective.
The Swarm Collective said proceeds from the two packages will benefit The Swarm Collective. A promotional graphic for the event says, "your gift is tax deductible to the extent the law allows."
It's a creative activation that allows Iowa fans to support the collective and a former Iowa star while providing in-person experiences to out-of-state fans.
The Swarm Collective creates NIL opportunities for Iowa athletes
The Swarm Collective launched in July. Former Iowa golfer Brad Heinrichs serves as the collective's CEO.
McCaffery, Iowa football coach Kirk Ferentz and women's basketball coach Lisa Bluder attended the collective's introductory press conference.
"Brad has just done an unbelievable job," Ferentz said in July at Big Ten Football Media Days, when On3 asked about his relationship with The Swarm Collective and Heinrichs. "I can't imagine how much time and energy he's put into this, as I just mentioned, inside a window of two months. Just an extremely impressive person…
"I'm so appreciative, and I don't want to speak for other people. I think I speak for everybody on our campus' behalf, just appreciative of his interest and his willingness to help."
The Swarm Collective recently received a $500,000 commitment from Elite Casino Resorts. It will serve as the collective's "exclusive casino gaming partner."
Heinrichs recently tweeted, "We have raised more money than most of the Big Ten so far."
Michigan transfer quarterback Cade McNamara and tight end Erick All each promoted The Swarm Collective on Twitter after committing to Iowa.