'It's a red flag:' Coaches say recruits focusing on NIL opportunities is worrisome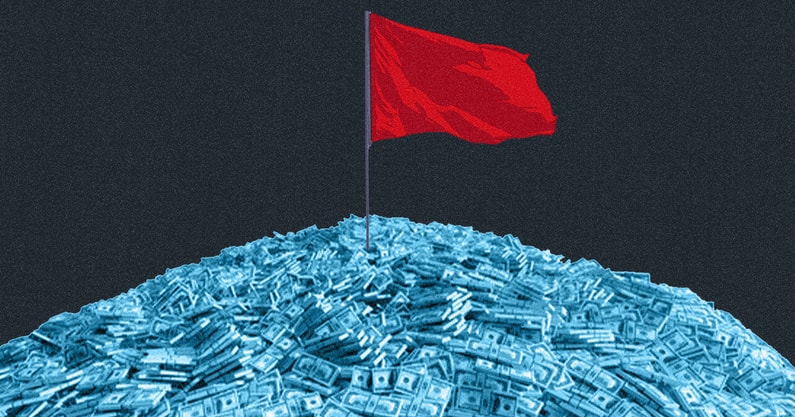 A recent On3 survey revealed that 30% of top recruits would be willing to go to a school that isn't a perfect fit from a football or academic standpoint for a NIL deal. Many recruiters were relieved to find a majority of recruits view things like coaching staff, NFL development and academics as more important factors than NIL. Yet, college coaches – both in football and basketball – are naïve if they don't acknowledge that NIL is a significant part of the recruiting process. That's especially true in today's recruiting world that coaches say is riddled with "pay-for-play" NIL deals.
So, what do recruiters think when a prospect mentions NIL early on in the recruiting process? Do they want to deal with recruits and families that seem more focused on a payday than getting an education and winning games? Or is the reward of landing a potential difference-maker worth dealing with potential NIL distractions?
On3 asked coaches across the country in football and basketball for their thoughts. Recruiters were given anonymity so they could speak freely on the topic.
"This isn't a manufactured situation," a Big 12 football assistant told On3. "I had a recruit this summer sit down in my office – and it was the first time we met in person – and within 30 seconds he and his family were asking what we can do for them from a NIL standpoint. It was pretty shocking."
Adults leading NIL discussions with recruiters
For the most part recruiters in both sports say it's normally not the recruits that bring up NIL repeatedly or early in the process. Basketball coaches say they tend to deal more with AAU coaches or even players that have signed NIL representation agreements with agencies. On the football side, it's a combination of everything.
"We've had some discussions with players and some with parents," an ACC football coach told On3. "I've had some with high school coaches. I've had some with trainers. It's more likely to come from adults just because of the general understanding of it.
"They also understand money more than kids do in general. In my experience, it's being led by whoever their adult representative is."
What happens when player is a must-get recruit?
Recruiters in both sports also say the good news is that they're not dealing with too many prospects that walk in the door of their facilities with sunglasses on and say, "Where's my money." And most coaches will tell you that they're not trying to recruit those types of kids usually.
But as with everything, there are exceptions, especially with the new NIL frontier of college sports.
"We've seen so many times that one guy can make a difference in your program," a Pac-12 basketball coach told On3. "That's the battle going through this. If the guy is a five-star at that position you have to fill, are you willing to play the NIL game from day one if that's what they want to only talk about?
"Most will tell you that they won't. But if it helps you land the kid and it leads to wins and job security, it's going to be something you have to wrestle with internally to figure out."
Bringing up NIL early, often is turn off to recruiters
Typically, recruiters say it raises alarm bells if a prospect immediately pivots to NIL during the recruiting process. That's especially true if the relationship between the recruiter and the prospect is in its infancy stages.
A veteran SEC football coach, who's recruited in three other Power 5 conferences, says there's a time and place for discussions about NIL. But if it dominates the discussion and is brought up first thing, then maybe his school isn't the right place.
"I think it's a turnoff," the SEC coach said. "And that would be the same with the other fringe things that we do in recruiting. If a kid's not asking about academics or asking about the offense you play – assuming they don't know those things already and it's early in the recruitment – it can be concerning.
"If they're asking, 'Hey, can I have a photoshoot?' How about, 'Hey, why don't you sit down and learn about our offense first? Or maybe learn something about our school first.'"
A Pac-12 football recruiter with experience also in the Big 12 agreed.
"It's a big red flag if NIL is all the recruit is talking about," the Pac-12 coach said. "You have to wonder what the kid's true priorities are. But if they went to three places before you and the first thing they jammed down their throat is NIL, of course, the first question they're going to ask is about NIL because of what the last three schools said.
"It's no different than if somebody is jamming NFL down their throat. It's fresh in your brain. The first thing you're going to ask to see is all the statues of NFL players. It's the same thing with NIL."
Basketball recruiters share same NIL concerns
While the On3 survey focused on how NIL impacts football recruits, coaches on the trail in basketball admit it's also greatly affected everything they do. Basketball recruiters from multiple Power 5 conferences told On3 they share many of the same concerns as their peers in football.
The coaches agree that a heavy focus on NIL early on in the recruiting process from a recruit is definitely worrisome.
"It's always better when it is brought up after one or two conversations and not like on the first call," an ACC basketball coach told On3. "But this is a talent acquisition business, so you have to figure out what's going to make the recruitment go. I would not necessarily say it's a turnoff. It would probably open some eyes a little bit.
"It'd have me wondering, 'Hey, what's the priority for this family or for the prospect?' If that's all you're about, then this could not be the place for you. We still view it as we're still selling the whole experience. This is just now part of the experience quite frankly."
It's now part of recruiting process
And that's the thing. Recruiters understand NIL is now part of the discussion. Multiple coaches said they use NIL success by others at their school and even mention the On3 NIL Valuations of their players as major parts of their recruiting pitch. Yet, there's a fine line on focusing too much on it, which is why it can be concerning when recruits gravitate toward NIL instead of other selling points of a school.
"There's going to be a minority of folks that are trying to get theirs while they're able to get it," an SEC football recruiter told On3. "I think it could be attributed to us. What are we selling them? What are we talking to them about? If it's all NIL, they're going to expect to hear the same things from other schools and how the next school does it.
"If it's the first conversation you have with a recruit or every conversation you have with them, that's going to be a bit of a turn off. Are they more concerned about that? Or are they more concerned about playing football? It's Ok to be concerned about both. You have to strike a balance as a player and a recruiter."
The ACC basketball coach concurred.
"I think one thing coaches in both sports are continually concerned about and continually trying to figure this out is how does this affect the locker room and the team chemistry," the coach told On3. "That's a critical piece. At the end of the day, we spend a lot of time together. We lay a lot on the line for everybody. The more intel you can have about the people you're trying to bring into your program, the better.
"This can open some eyes to that a little bit."